THE BEST TREE SERVICE IN BEREA, OHIO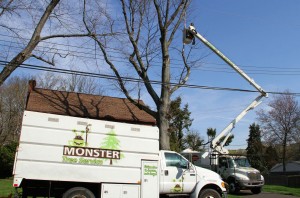 Monster Tree Service in Berea, Ohio is a premier tree care company that focuses on providing excellent customer care to customers in both residential and commercial properties. Monster Tree Service offers affordable services for apartment complexes, corporate parks and attractions around Berea, Ohio.
At Monster Tree Service, we value every member our client family. We work hard to give you the most return on your investment when you hire us to remove your trees and perform any landscaping duties.
Rest assured that protecting properties from tree-related property damage is always our primary concern.
Berea, Ohio Tree Services
Tree trimming, pruning and removal are just a few things that Monster Tree Services has to offer to potential clients in and around the Berea, Ohio metropolitan and suburban areas.
In fact, we offer tree service to properties of all varieties in and around Berea, Ohio. We treat all of our clientele with the same professionalism whether they own one property or twenty! We can even service trees of all sizes and species.
Tree Removal
For some trees, there is a point where no amount of tree trimming, care, or fertilization can save a tree. We use the latest in stump removal tools and equipment to ensure that each job executes safely and efficiently.
Tree Trimming
Every year, customers all over Berea, Ohio contact us for assistance with protecting their properties through swift, accurate and knowledgeable tree services. Through using carefully constructed techniques, we effectively lengthen the lifespan of trees through professional trimming and pruning.
Our arborists comprehensively understand trees, carefully factoring in age, species, location and more before we do any work. We select the most appropriate season for pruning and trimming for your tree. We also know all the right ways to prune a tree; what to take, and what to leave behind.
Each time we perform a stump removal we carefully eliminate debris and create a healthy environment for new trees or landscaping.