TREE SERVICE IN OLMSTED, OHIO
If you own a home or manage a property in the North Olmsted, Ohio region, sooner or later you will need a tree service company. When that time comes, Monster Tree Service provides the fast, reliable and clean service that your property deserves. Whether it's the simple tree trimming of an ornamental fruit tree, a complete removal of a giant oak or even emergency storm work, Monster Tree Service can get the job done on time and on budget.
Tree Trimming in North Olmsted Ohio with Fast Service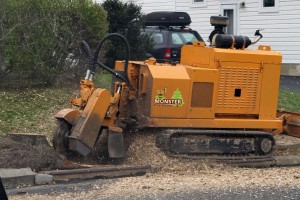 At Monster Tree Service of Olmsted, Ohio, we know that you are busy. When you need tree trimming, you don't want to wait for an estimate, so we provide estimates anywhere in the North Olmsted, Ohio area. One of our knowledgeable Arborists will come to your property, answer your questions, and give you the information you need to keep your trees and your property looking great.
Winds can whip up over Lake Erie and put your trees at risk. At Monster Tree Service, we our services very seriously!
RELIABLE
Here at Monster Tree Service of North Olmsted, Ohio, we subscribe to a simple formula. We show up when we say we will and work safely and efficiently to provide our customers a top-notch service and a good value. Above all, we keep in communication with our customers before, during and after the job to ensure our excellent reputation for Customer Satisfaction.
Monster Tree Service can help anyone who needs our services across the Cleveland, Ohio region!
CLEAN
Being the premier tree service in Olmsted, Ohio, we make sure that we leave your property looking nice and tidy. No tree service can perform tree trimming without leaving some chips and sawdust, but we always work hard to protect your lawn, gardens and structures.
Our services are performed with the public image of the residential areas in mind.
REASONABLE
Monster Tree Service of Olmsted, Ohio has developed its reputation by delivering a premium service. What many customers find surprising is that we deliver top-quality service at a reasonable price. Give us a call, and we'll introduce you to one of our Arborists who can show you how fast, reliable, clean and reasonable tree trimming can be.
Contact us today for more information on our
far-reaching service availability.