TREE SERVICE IN NORTH RIDGEVILLE, OHIO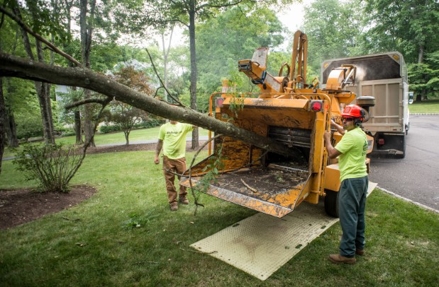 Trees that are diseased, dead or dying should never be left where they stand. Doing this will not only reduce property value, but also cause safety concerns. Trees that do not receive proper care, are old or in need of removal will eventually cause injury or loss to your or someone else's property. Monster Tree Service in North Ridgeville, Ohio offers cost-efficient and safe tree service; much more economical than paying for repairs or other bills after an unkempt tree causes property damage.
Tree Trimming
At Monster Tree Service, we execute tree trimming and care with the safety of people and property in mind. Trimming your trees every year guarantees the health and longevity of your tree.
If you want accurate and carefully calculated tree trimming around North Ridgeville, Ohio that is both beautiful and effective, Monster Tree Service has what you need.
Our services greatly benefit the health and visual appeal of your trees and ultimately your entire lawn. Wintertime in North Ridgeville, Ohio can be long and cold. The trees in our neighborhoods receive exposure to strong winds and snow and the weight of ice on the limbs. Overgrown trees are under a greater strain, and dead branches can fall, causing damage to healthy branches. Proper tree trimming by a qualified tree service can help to reduce the strain on limbs, roots and trunks.
We also offer other services such as stump grinding that allow us to remove tree stumps below the ground level so that customers can plant grass or a new tree. Cabling and bracing a damaged tree can salvage a tree that would otherwise collapse or die. Our Arborists can even help you identify potential diseases and tree issues before they become fatal.
We know that all of our customers desire a tree service that is professional and prompt, and Monster Tree Service is just that. Trees can be the most beautiful part of someone's landscape. Unfortunately, they can also be one of the most dangerous parts as well.
To hear more about services in North Ridgeville, Ohio or to schedule an appointment with us, please call us today. We service both residential and commercial properties.