Center Valley Tree Services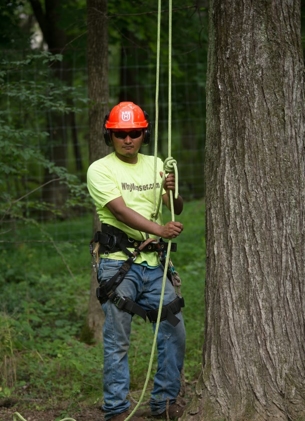 We love your trees as much as you do. That's why the team at Monster Tree Service is one of the leading tree service companies in the Lehigh Valley. We provide an array of tree services in Center Valley, PA, at truly affordable rates. Our highly skilled and trained tree service personnel are armed with the best equipment in the industry.
Improve Your Yard and Home
When it comes to your property, home improvement projects can bring a breath of fresh air to your surroundings and make everything look brand new. But when there are trees located right in the middle of your landscaping plans, it can make you rethink your entire dream yard. Don't let this be you! Call us and make your construction project a reality! We bring in Monster Tree Service equipment to safely and effectively bring down the trees that are in the way and then haul everything away, leaving you with a blank slate to start your project.
We provide tree removal services for commercial properties, as well as residential properties in the Center Valley, PA, area and throughout the Lehigh Valley.
Get Your Trees Evaluated ASAP!
If you have numerous trees looming in your yard, don't neglect or ignore them. Doing so could leave your home and property vulnerable to damage caused by dead branches or limbs that fall off or break during bad weather conditions. Save time and money from expensive damages that need to be repaired by having your tree inspected by Monster Tree Service for dead wooding, thinning, pruning, cabling and bracing. We even install lightning rods!
Make Your Stumps Disappear!
You call them stumps; we call them land warts. If your yard in Center Valley, PA, has one or more stumps protruding from your otherwise pristine lawn, you might be considering how to work around them. Maybe you're stressing yourself out trying to think of ways to pull them out. With Monster Tree Service, there's no need to worry! We use special, low impact machinery that will grind up the stump that is sticking out until it's all the way underneath the ground. Once the stump is completely gone, you will be left with an incredibly fertile mixture of topsoil and stump shavings that will be ideal for new planting. Or, just more grass; it's up to you! Removing stumps is an instant way to improve your property's overall aesthetics.
You can consult with our professionals at Monster Tree Service regarding your tree service maintenance needs in Center Valley, PA, and throughout the Lehigh Valley area.
Contact us today for inspection; we'll work to make your home the most stunning in the community.