Tree Services in Coopersburg
We are the Tree Service You Need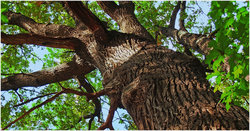 When you notice that the trees in your yard need to be taken care of, finding the right tree service company can be difficult. Many tree service companies can overcharge you or fail to present liability insurance. But when it comes to Monster Tree Service—that is never the case! Our company focuses on ethical work values and customer service when we perform every tree service job in Coopersburg, PA. Residents can trust in our expertise, experience, and moral values when they hire us for the quality tree maintenance they need.
The Right Equipment, Every Time
When homeowners in Coopersburg, PA, hire our crews to conduct routine inspection, pruning, cabling, or removal for their trees, they will never see a ladder. "Why don't you use ladders?" you may ask. That's because true certified arborists and trained climbers don't need to use a ladder to work on trees! Our trained personnel know how to climb trees professionally to maintenance them. Climbing is how quality tree service is supposed to be conducted properly.
When you watch our team maintenance your trees, you will find that our Arborists are wearing the proper safety gear that is required for tree work. Along with tackling tree tasks with high-quality equipment such as cranes, our climbers also wear helmets, face shields, steel toe boots, climbing gear and ropes.
In addition, our company provides you with a certificate of insurance that shows that we take responsibility for our staff and aim to protect your property.
We are here for all of Your Tree Service Needs
Monster Tree Service has conducted tree service for hundreds of properties all over the Coopersburg, PA area. We take pride in preventing hazardous environments and creating a presentable outdoor atmosphere for commercial and residential landowners. If you need stumps removed, dead branches eliminated, or tree limbs trimmed, contact Monster Tree Service for an evaluation and an estimate. With our excellent Arborists, you can expect to have your estimate provided with upfront pricing and no hidden fees. The same efficiency goes for all of our tree jobs–we make sure it is completed in days, not weeks!
In Coopersburg, PA, we offer top-notch tree service at the most affordable rate. Whatever your tree needs are—we can meet them!
Check out our website and visit our Facebook for more information. We are also on Yelp!