Emmaus Tree Services and Removal
We Are The Tree Doctors!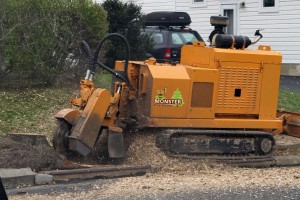 When trees are healthy, they can be beautiful and strong; offering shade in hot weather and providing us with the air we need to breathe. Just like a sick child that needs medical attention or a beloved sick pet that needs to visit the vet, trees need care too. Sometimes trees in Emmaus, PA, can become diseased or damaged and need immediate tree service maintenance performed by professionals to make them healthy again and to prevent an environmental hazard. That's when you need to contact professional tree doctors—such as our certified arborists at Monster Tree Service!
Tree Service Experts That Give You Excellent Results
Our crews have the expertise and experience in tree service that can improve your property aesthetics and make it a safe place. In Emmaus, PA, we've handled everything concerning tree maintenance, from pruning and trimming to removal and cabling. Did you know that your trees could be attacked by fungal infection, infested with pests, or contain a plant disease? If the tree is not serviced fast enough, it could die, fall down, or cause damage from weak limbs.
As certified arborists , our crews are able to act as tree surgeons by promptly removing the dead parts of the tree or conducting tree removal. We can accomplish any tree service task quick and effectively to provide you with the best results for your yard.
A Vast Selection of Tree Service
Other services we provide include stump grinding and elevating. We can eliminate any unwanted stumps on your property with our grind equipment. If you need clearance below a tall tree, we can remove the lower limbs for you. Residents in Emmaus, PA can depend on our educational background and vast experience to achieve their tree service needs. We also conduct land clearing for landscaping or construction plans, as well as clearing buildings and wires of threatening branches. Just call us for a free estimate and we can advise you on what your property needs.
Compared to other tree service companies in Emmaus, PA, we have tree service available at a great affordable rate that can meet your property budget, whether it is residential or commercial.
We are the tree experts you can trust! Contact us website for more information!