Tree Service in Royersford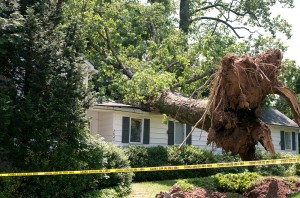 All throughout the rustic and foliage-rich countryside of Royersford, PA, people seek out Monster Tree Service in Royersford for the most reliable tree services this side of the Schuylkill River.
We offer service plans providing emergency and routine tree services, and we understand trees are a vital component to the value of a landscape. However, we also realize the potential threats associated with them.
Believe in Royersford's Most Passionate Professional Arborists
Before we call someone a professional arborist at Monster Tree Service, we require thorough and competitive training. The Occupational Safety and Health Administration (OSHA) certifies that our techniques are the safest ones available for arboreal care experts. We also back our projects and our professional arborists with the best insurance on the market.
When a client hires Monster Tree Service, we guarantee that the professional arborist surveying their property is completely knowledgeable.
We educate professional arborists in all of the commonly planted and indigenous species of foliage around Royersford, PA and the rest of the Lehigh Valley. Regardless of the magnitude of the tree or the problem, we have the techniques and know-how to resolve the issue clean and safe.
We handle all varieties and sizes of trees and landscape trimming and pruning projects, guaranteed. We pledge prompt and proper emergency services at all times. Believe that Monster Tree Service will deliver everything a client wants and more!
Reliable Tree Trimming and Pruning Services around Royersford, PA
Monster Tree Services travels throughout the Royersford, PA area including Spring City and the Upper Schuylkill Valley regions to attend to all potential tree services.
We bring our customers beautiful and strength-enhancing tree trimming and pruning. Our professional arborists know that properly trimming and pruning trees enhances their lifespan and natural beauty. They are stronger during bad weather and safer for surrounding property and people.
We equip our bucket trucks with the latest and greatest tools, appliances and riggings to complete any tree service task. Monster Tree Service also services a wide variety of trees using advanced climbing techniques and crane assistance.