Tree Service in Grapevine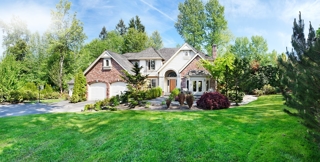 The trees located on your property will make our entire landscape in Grapevine, TX stand out. As with any living species, you need to provide your trees with proper care for further appeal and a longer lifespan. Without routine tree service, such as tree pruning and thinning, you will need a tree removal project completed sooner than expected.
Operating with advanced equipment and a crew of certified arborists for your tree service in Grapevine, TX, you can be confident that your property is being handled with care. We have the equipment necessary and trained climbers to complete those risky tree trimming projects with the highest efficiency.
When you contact us for our tree service near Southlake, TX, we will provide a free estimate and offer a comprehensive analysis and evaluation of your entire property. Through our price match guarantee, you can trust that you'll be receiving the best value for the scope of work you require.
Why Choose Monster Tree Service for your Total Tree Care Plan?
With our tree service in Coppell, TX, we strive to provide the highest quality of service in a prompt and efficient manner. We determine the steps that need to be taken for your tree service or tree removal so your property remains healthy with minimal disruption.
From the first point of contact, you'll experience:
A Trained & Reliable Crew
Advanced Equipment including Cranes, Log Trucks, Grinders, Rigging Gear, & More
Certificate of Insurance for all Completed Projects
Superior Knowledge of Treatment for all Tree Species
Tree Removal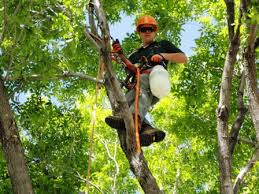 Our team goes above and beyond to make sure you receive the very best tree service near Lewisville, TX. When you take the steps to ensure your trees remain healthy through regular tree pruning and tree trimming in Grapevine, TX, there is still a chance that your trees will become diseased, infected, or damaged.
Damage occurs through weathering and normal aging, but you will see drastic and hazardous effects as the result of a storm. Storms can provide an emergency situation for a tree removal, and we'll arrive to your Grapevine, TX property at a convenient time for you.
A tree removal in the Carrollton, TX, area is always our last resort, and we aim to restore the health of your landscape. Having healthy trees will protect your investment and enhance the aesthetics of your entire property. Our full range of tree services helps your property remain an asset.
Sometimes the only solution for our crew is complete tree removal near Irving, TX. We offer you advice on how to best take care of your trees to avoid tree removal, and establish a schedule for trimming and pruning on a regular basis.
Contact us to see how regular services can transform your landscape.