Tree Service in Irving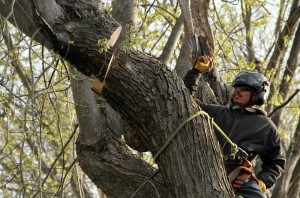 The best way to protect your landscape from hazardous conditions and increase the lifespan of your trees is to provide the proper care and tree service. Our experienced and trained arborists in Irving, TX, have the skillset and knowledge to handle a project of all sizes. Whether you need routine maintenance for thinning and tree trimming, or emergency service for tree removal after a storm near Irving, TX, we'll provide prompt maintenance to meet your requirements.
We strive to offer the best customer service and provide the best possible value with our price match guarantee. Are you seeing low-hanging limbs or dead looking trees on your lawn? Do you want to make sure your trees are growing and thriving? Monster Tree Service offers customized projects to provide clients with the exact tree service near Carrollton, TX, that will make a property stand out.
Our extensive list of services leaves your mind at ease when you require any type of tree service in Irving, TX.
Stump Grinding & Removal
Tree Trimming & Thinning
Tree Pruning
Crown Cleaning & Reduction
Complete Tree Removal
Cabling & Bracing
Lot Clearing
Tree Removal
With our thorough analysis and services, our goal is to minimize the loss of your trees and prevent tree removal. Our crew will arrive at your property to evaluate any damage or areas that need to be addressed for an efficient tree service. The regular trimming of the limbs on your trees helps control the growth and avoids dangling branches, and our knowledge of the best practices in tree pruning encourages healthy flowering.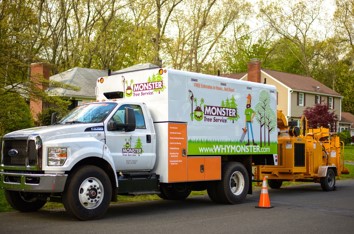 We understand that trees can become delicate when exposed to weathering elements and storms as they age, and a tree removal near Coppell, TX is required. Our crew is proud to offer a total care service for your complete satisfaction. Once we diagnose the problems associated with your trees and determine whether you need a tree removal near Flower Mound, TX, we set up and complete your project with the most advanced safety measures in place. During the process, all surroundings will be secure.
Make sure your trees remain an asset and avoid tree removal in Lewisville, TX. We work with you and establish relationships after we complete our tree service in Irving, TX. We'll provide tips on how to maintain the upkeep and health of your landscape, and offer solutions in both the short and long-term so you get the most value from your property.