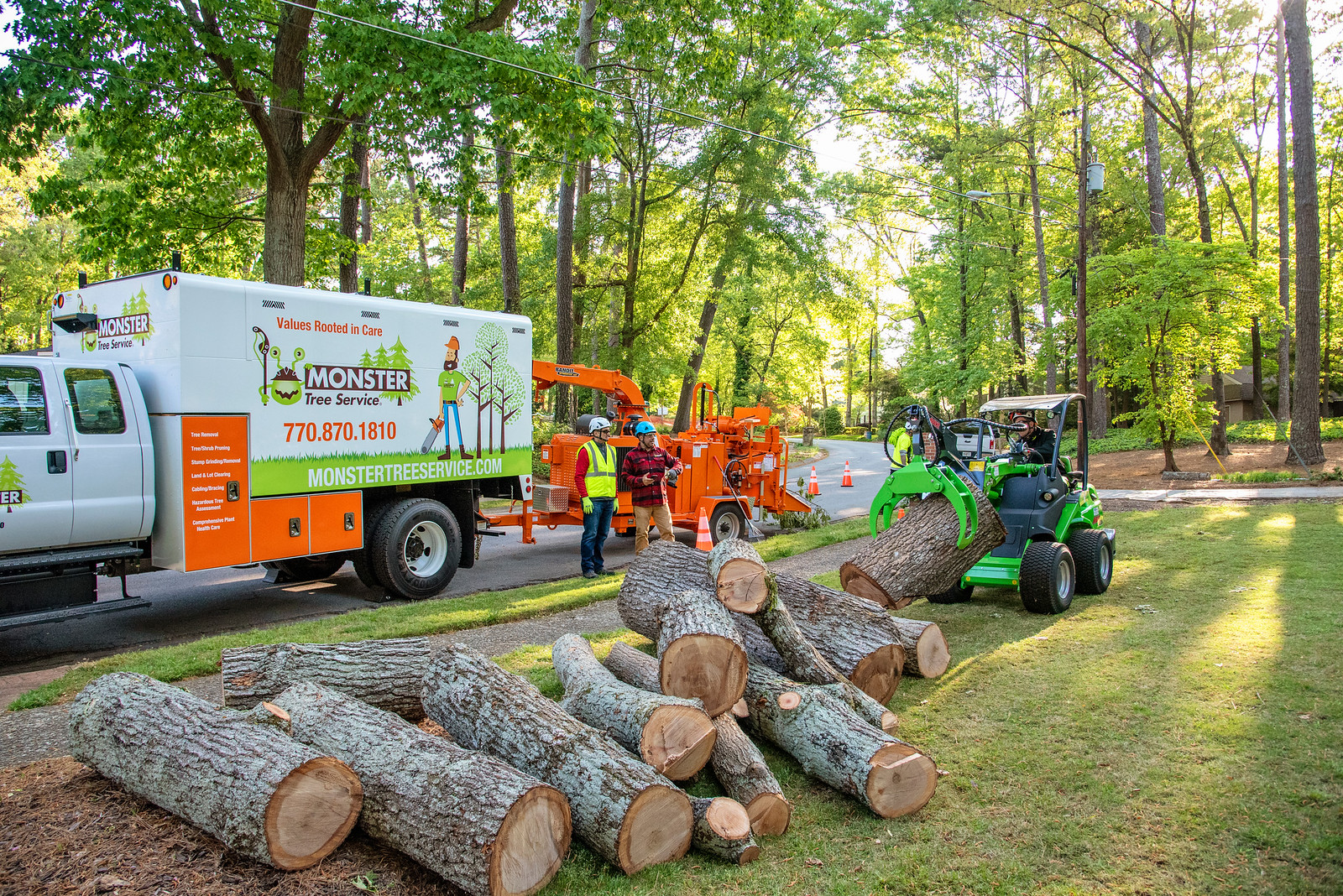 Franchising is a popular business model that allows entrepreneurs to leverage an established brand and proven business system to start their own business. Monster Tree Service is a franchise opportunity that offers a range of perks for would-be franchise owners looking to enter the tree care industry.
First and foremost, franchising with Monster Tree Service gives you access to a well-established brand with a strong reputation in the industry. Monster Tree Service has been in business for over a decade and has built a solid reputation for providing high-quality tree care services. By joining the Monster Tree Service franchise system, you can benefit from our brand's established brand recognition, which can help you attract customers and build trust in your local market.
Another significant perk of franchising with Monster Tree Service is the extensive training and support that the company provides to its franchise owners. We offer comprehensive training programs to help franchise owners learn the ins and outs of the tree care business, from technical skills like pruning and tree removal to business management and marketing.
Additionally, franchise owners receive ongoing support and guidance from the company's experienced corporate team, who are always available to answer questions, provide advice, and help troubleshoot any challenges that arise.
Franchising with Monster Tree Service also provides you with access to technology and equipment that can help you deliver better service to your customers. We have strong relationships with our vendors that allow business owners to get the best discounts. These connections give will give a competitive advantage in the industry.
Another benefit of franchising with Monster Tree Service is the potential for growth and the scalability of the business. As a franchise owner, you can start with a single location and grow your business over time by expanding into new territories and offering additional services. The best part is you can grow as quickly as you want, you're in control to make decisions as you see fit. Our scalable business model allows franchise owners to tap into multiple revenue streams and increase their profitability over time.
In conclusion, whether you are an experienced business owner or a newcomer, franchising with Monster Tree Service offers a range of perks for entrepreneurs looking to enter the tree care industry. From access to an established brand and comprehensive training and support to a strong relationship with vendors, Monster Tree Service provides a solid foundation for franchise owners to build a successful and profitable business.
To see what our current franchise owners have to say click here.