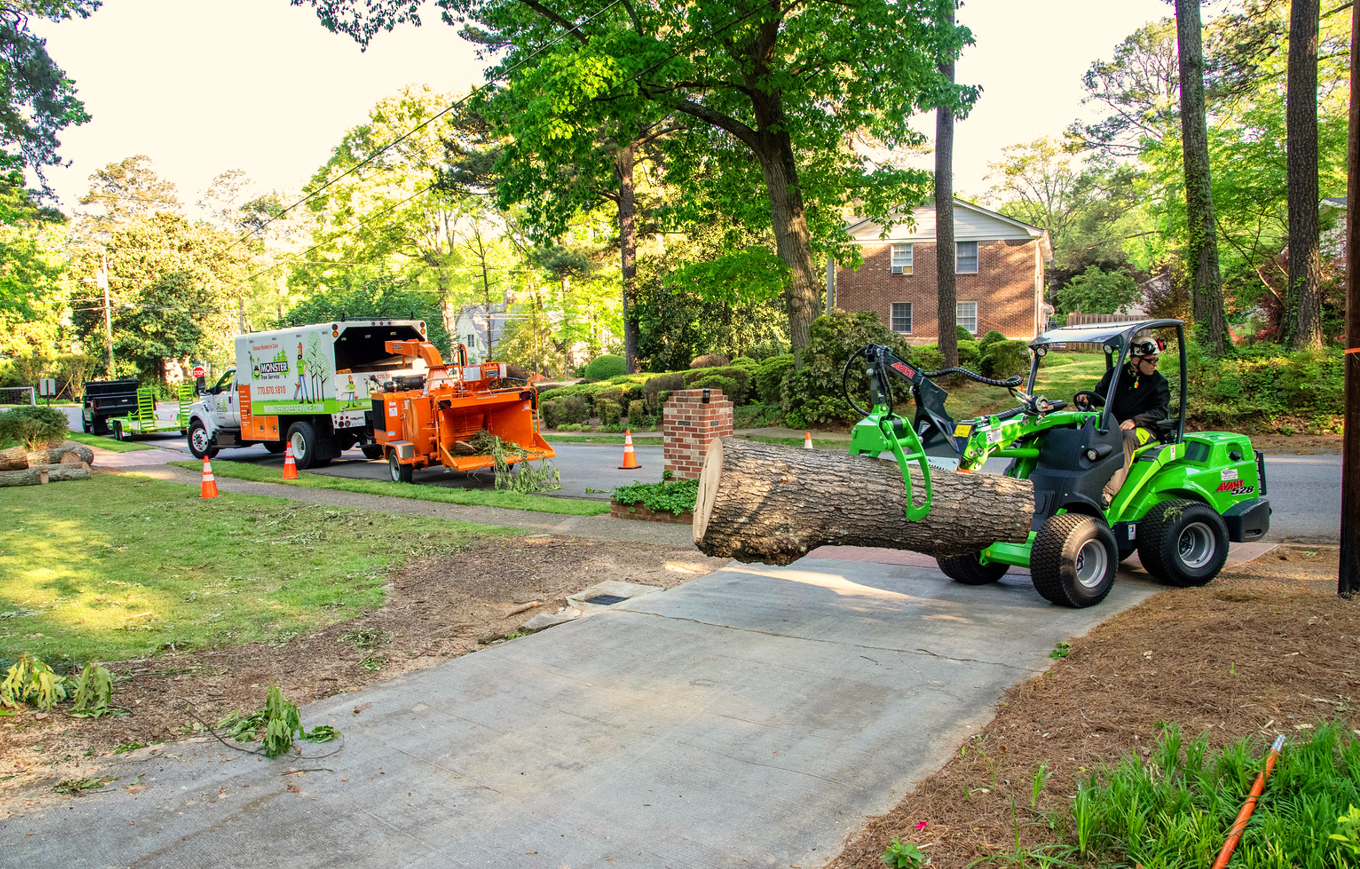 Monster Tree Service has won another award from Entrepreneur Magazine in their Franchise 500 awards. This time being recognized as a Top 10 Home-Based & Mobile Franchise of 2023. Here are some of the reasons that allow us to live up to this ranking and provide a lucrative franchise opportunity that can be run entirely from home.
What Makes Monster Tree Service a Successful Top Home-Based & Mobile Franchise in 2023?
Firstly, our tree service franchise does not require any retail storefront or commercial real estate. Our franchise owners can benefit from the flexibility and savings that working from a home office can provide. This alone is a significant advantage in convenience and allows Monster Tree franchise owners to save on overhead costs. Operating from home also fosters a better work-life balance, enabling our franchise owners to be closer to their families while running their businesses.
Secondly, Monster Tree Service's large franchise territories provide ample opportunities for growth and expansion. With our management staff's experience as franchise owners, we understand firsthand the importance of offering those within our system substantial territories to serve, ensuring that they have access to a wide customer base. This allows franchisees to tap into various local markets and generate reoccurring revenue, providing the potential for long-term profitability.
Another key factor in Monster Tree Service's success is the flexibility in ownership style available to franchise owners. Whether they choose to be an owner-operator, actively involved in the day-to-day operations, or an absentee owner, focusing more on strategic decision-making, our franchise model caters to individual preferences and business aspirations. This adaptability allows franchisees to tailor their involvement according to their expertise and personal goals.
Although Monster Tree Service has won the award for being the #10 Home-Based & Mobile Franchise in Entrepreneur's Franchise 500 awards, we have also placed highly in other categories too. Click the links below to learn more about those.
DISCOVER THE OTHER AWARDS MONSTER TREE SERVICE HAS WON!
Monster Tree Service's ranking as a Top 10 Home-Based & Mobile Franchise of 2023 is something we're proud of because it reflects the efforts of the entire Monster Tree Service team. As we move forward, we're continuously looking to expand and partner with entrepreneurs who seek a thriving franchise opportunity backed by a proven track record of success.
To learn more about bringing an award-winning lawn and tree care franchise to your community, click here to request more information.