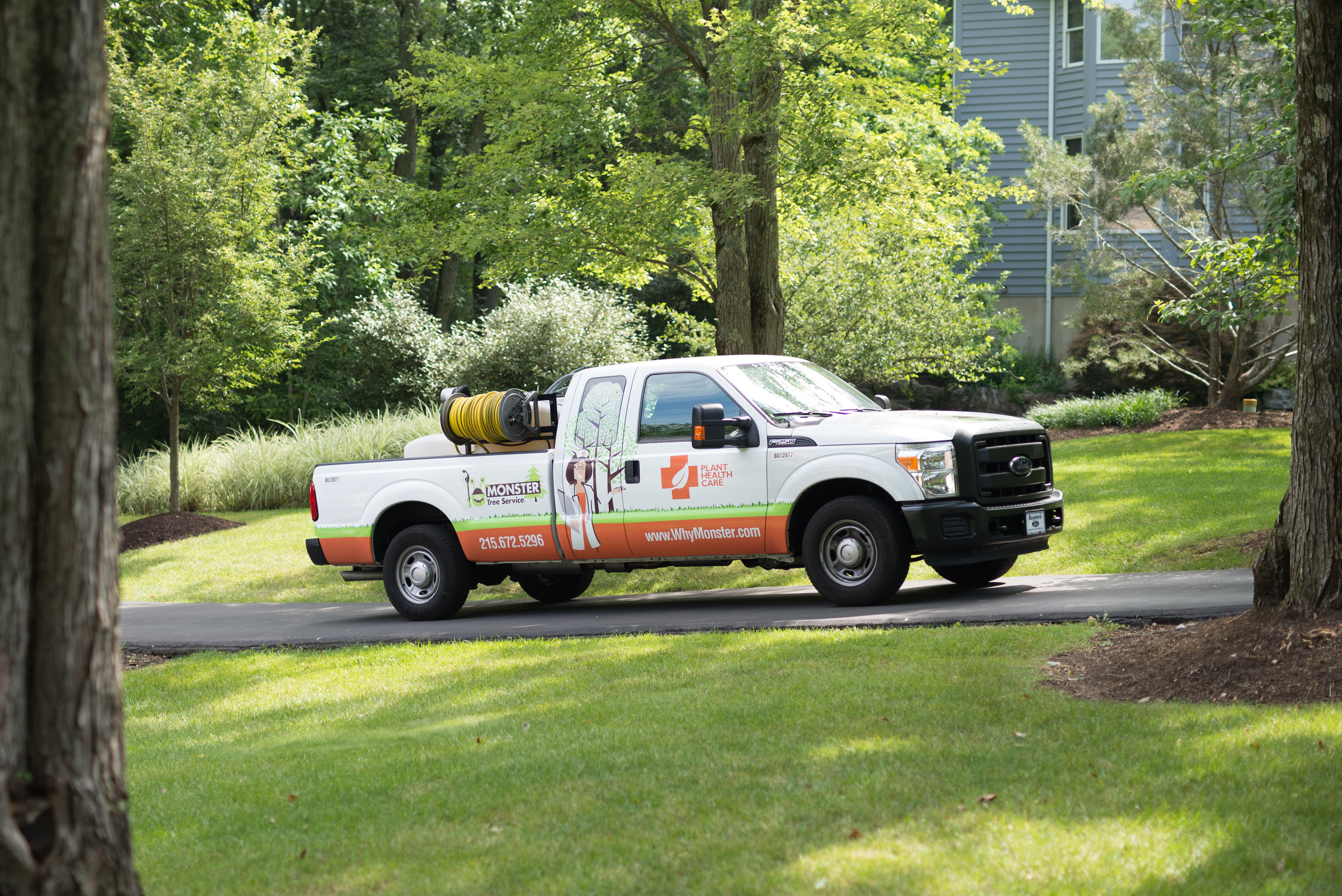 Owning a Monster Tree Service franchise is an exceptional business opportunity that offers a range of benefits to passionate and motivated individuals. Not only can you pursue your love for the outdoors and help others in your community, but you can also achieve financial stability, more time with your family, and the satisfaction of being your own boss.
Moreover, a Monster Tree Service franchise is an opportunity for personal growth and development. As a business owner, you will be tasked with a wide range of responsibilities that can help you develop new skills, build your confidence, and become a better leader.
Overall, owning a Monster Tree Service franchise is an exciting and fulfilling adventure that can help you achieve your financial and personal goals while making a positive impact in your community.
Below are some of the ways we help empower our franchise owners for success.
We provide an established brand and business model: When you invest in Monster Tree Service, you're buying into an established brand with a proven business model. We have invested in the research and development needed to create a successful business, and we have a track record of success.
We offer marketing and advertising support: One of the most significant challenges of starting a business is building brand awareness and attracting customers. That's why we provide our franchise owners with a comprehensive marketing plan and ongoing support to help them succeed.
Our proprietary marketing tools help new owners develop marketing and sales strategies specific to their local market. These tools leverage the strengths, interests, and expertise of the individual franchisee as well as the expertise of Monster Tree Service as a premier tree service franchise.
We also provide ongoing marketing support, including access to a national call center and a proprietary customer relationship management (CRM) system. Additionally, Monster Tree Service offers customized local marketing materials, such as direct mailers and door hangers, to help franchise owners attract and retain customers.
With our marketing toolbox and support, franchise owners can focus on delivering high-quality tree care services to their customers while leaving the marketing and sales to the experts.
This enables franchise owners to grow their businesses more quickly and efficiently, while building a strong reputation in their local market.
Our franchise owners and their staff get fully trained by experts: Monster Tree Service provides comprehensive training for franchise owners to ensure they have the knowledge and skills needed to run a successful business.
The training covers all aspects of running a tree care franchise, including operations, marketing, sales, and customer service. Franchise owners receive both classroom and hands-on training, and have access to ongoing support from the Monster Tree Service team.
The goal of the training program is to equip franchise owners with the tools they need to succeed, and to help them achieve their financial and personal goals.
All Monster Tree Service franchise owners get access to specialized equipment and technology: Monster Tree Service provides our franchise owners with access to cutting-edge equipment and technology to ensure efficient and high-quality tree care services.
The company has developed its own proprietary technology, which includes a customer relationship management system, job scheduling software, and a mobile app for on-site job management.
Additionally, Monster Tree Service provides its franchise owners with access to specialized tree care equipment, such as cranes, lifts, and chippers, which can be used for jobs of all sizes. The best part is because you're with Monster Tree Service you get rates and discounts unavailable to the general public or even to smaller tree care companies.
This state-of-the-art equipment and technology not only helps franchise owners to provide better service to their customers, but it also increases their efficiency and productivity, ultimately contributing to the success and growth of their business.
We care deeply about customer satisfaction so our franchise owners can benefit from a strong brand: Monster Tree Service places great emphasis on customer satisfaction. By ensuring that customers receive a quality service, we ensure the continued success of all our franchisees.
By hiring trained and certified professionals who follow industry best practices we make sure our good name is protected.
This customer-focused approach aims to exceed expectations and provide a positive experience. If there was one thing that helps Monster Tree Service stand apart it is this. Monster Tree Service cares, not just about a job well done, but also about those who are involved every step of the way.
Overall, owning a tree care franchise can be a great opportunity for individuals who are passionate about tree care and want to own an essential business with demand.
For more information click here.