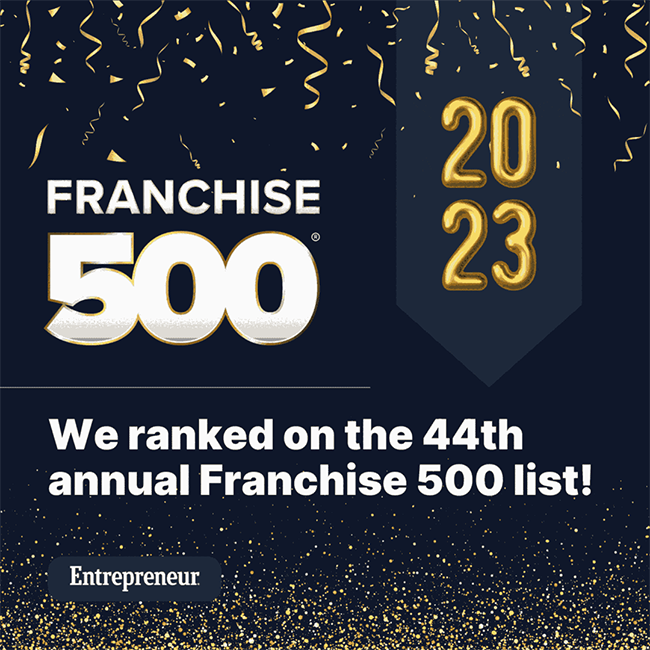 Monster Tree Service reached a remarkable milestone in 2023 by being ranked as the #1 Lawn and Tree Care Franchise in Entrepreneur's Franchise 500 awards. This prestigious recognition as the best of the best in the industry is a testament to the exceptional efforts of those in our franchise owner network, and franchisee support teams.
Why Is Monster Tree Service Ranked The #1 Lawn and Tree Care Franchise?
One of the key factors that contributed to our success is our commitment system-wide on providing top-notch service to our customers.
Since 2008 Monster Tree Service has been developing a strong national brand that is synonymous with excellence, care, and trust. Thanks to the strength of our brand recognition, Monster Tree franchise owners are afforded the opportunity to attract new clients and customers easier than ever before.
Monster Tree Service's success is also attributable to our comprehensive support system for our franchise owners. The extensive training and ongoing guidance cover all aspects of the tree care business, from operations to marketing and much more.
Also, thanks to the staffing efforts of the Monster Talent Team, our franchise owners can rest easy knowing they have the most qualified tree care crew serving their local markets. This support ensures that those within our franchise owner network are well-prepared and have the best opportunity to reach their goals.
In addition to our commitment to customers and franchise owners, Monster Tree Service's innovative approach to operating a lawn and tree care business further sets us apart from the competition. Using cutting-edge technology and refined systems and process allows our business owners and their staff to be effective and efficient.
By staying ahead of the curve, Monster Tree Service consistently exceeds expectations and remains at the forefront of the industry in the eyes of consumers and franchise owners alike.
Moreover, our focus on sustainability and environmentally friendly practices has also contributed to our success. As an industry leader, we are dedicated on implementing eco-friendly solutions in our lawn and tree care operations.
Aiming to improve plant healthcare overall and save trees whenever possible, Monster Tree Service franchise owners go the extra mile to support their communities and promote sustainable tree ownership.
Monster Tree Service's commitment to excellence, comprehensive support systems, innovative practices, and focus on sustainability have made us a standout in the lawn and tree care industry. Our recognition as #1 in Entrepreneur's Franchise 500 Awards is a testament to the dedication and hard work of the entire Monster Tree Service team, from the corporate office to our franchise owners nationwide.
Discover The Other Awards Monster Tree Service Has Won!
Although Monster Tree Service has won the award for being the #1 lawn and tree care franchise in Entrepreneur's Franchise 500 awards, we have also placed highly in other categories too. Click the links below to learn more about those.
Looking ahead, our goal with Monster Tree Service is to continue to lead the industry, setting the standard for lawn and tree care excellence. As we continue to live up to our reputation as the Best of the Best we're seeking interested entrepreneurs who seek a thriving franchise opportunity backed by a proven track record of success.
To learn more about starting an award-winning lawn and tree care franchise in your community, click here to request more information.