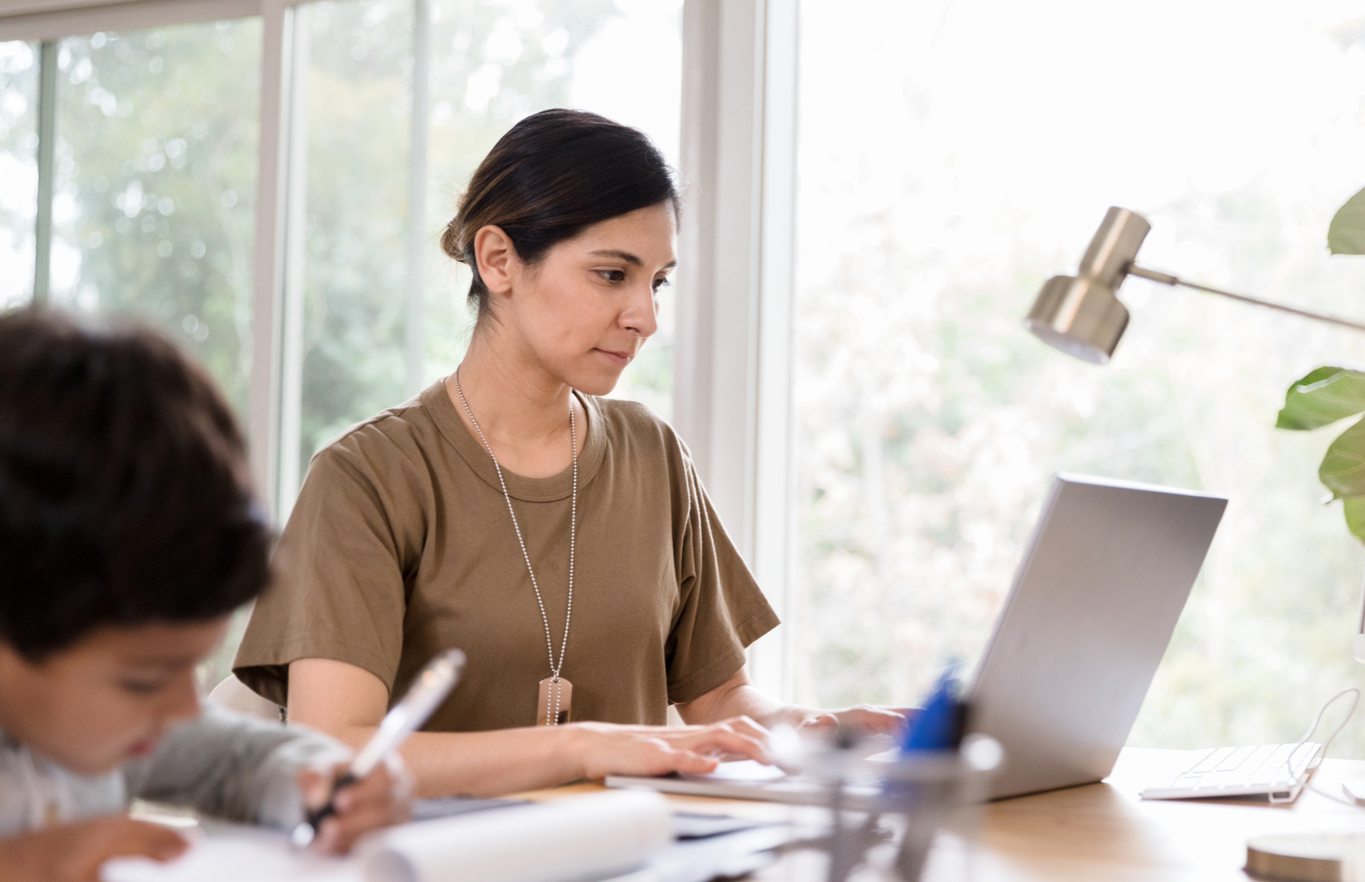 Transitioning from military service to civilian life can be a challenge for veterans. While veterans bring a wealth of skills, discipline, leadership, and dedication to the table, they often face uncertainty when it comes to finding meaningful employment opportunities in the civilian world.
Franchising offers veterans a unique and empowering path to entrepreneurship, allowing them to leverage their talents while taking control of their professional destinies. Monster Tree Service, a leading tree care franchise, stands as a beacon of hope for veterans by actively supporting them in their franchising endeavors and providing essential resources for their success.
The Power of Starting A Veteran-Owned Franchise Business
Franchising offers veterans a host of benefits and advantages as they go on their entrepreneurial journey:
Established Business Model: Monster Tree Service's processes, and brand recognition, significantly reduce the risks associated with starting a new business from scratch.
Comprehensive Training and Support: Monster Tree Service provides comprehensive training and ongoing support, ensuring that franchisees are well-prepared to run a potentially successful operation.
Built-in Network: Veterans often thrive in structured environments with a strong sense of camaraderie. Franchise networks provide a similar support system, allowing veterans to connect with like-minded individuals who share their commitment to success.
Monster Tree Service: Business Resources Tailored for Veterans
Monster Tree Service is more than just a tree care franchise; it's a supportive and empowering community that recognizes and values veterans in franchising. Here's how Monster Tree Service goes the extra mile to assist veterans in achieving their dreams of business ownership:
Monster Tree Service understands that veterans bring a unique set of skills and experiences to the table. To further support veterans in their franchising journey, Monster Tree Service provides tailored resources:
Financial Assistance: Monster Tree Service thanks all Veterans for their bravery and courage! On behalf of our team, we offer a significant discount on franchise ownership for all Veterans.
We are a member of the International Franchise Association ("IFA") and we participate in the IFA's VetFran® Program, which provides special financial incentives to qualified veterans. Pursuant to this program, we reduce the Franchise Fee and any applicable Additional Population Fee by 30% for all honorably discharged veterans of American and Canadian armed forces.
This discount is for the first franchise only (first franchise of user any of our affiliates). In determining whether an individual qualifies for the discount, we may be guided by the definitions used by applicable United States or Canadian government offices, but the decision remains ours.
Marketing and Sales Strategies: We offer marketing materials, strategies, and guidance tailored to veterans' needs, helping them attract and retain customers effectively.
Cutting-Edge Technology: Monster Tree Service provides access to state-of-the-art software and technology solutions to streamline business operations.
Industry Expertise: Veterans can tap into Monster Tree Service's extensive industry knowledge and best practices, ensuring they remain competitive in the market. From day one, you will have a Monter Tree Service business advisor that supports you every step of the way.
Saluting Branches and Other Philanthropic Events?
Monster Tree Service's commitment to veterans in franchising goes beyond business; it's about empowering veterans to build successful businesses and secure their financial futures. Through discounted franchise fees, comprehensive training, ongoing support, and a strong network of veteran franchisees, Monster Tree Service is making a substantial impact on the lives of veterans looking to transition from military service to entrepreneurship.
For veterans seeking a meaningful career path, Monster Tree Service represents a company that recognizes their potential, actively supports their aspirations, and provides essential resources for success. With the right guidance and resources, veterans can continue to serve their communities and find fulfillment as proud business owners in the thriving tree care industry. Monster Tree Service is a testament to the power of veterans in franchising, showcasing the incredible accomplishments that can be achieved when veterans are given the tools and opportunities they deserve.
For more information, click here.