Tree Service in Glenside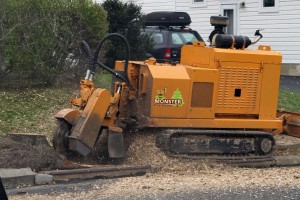 Monster Tree Service in Glenside, PA is the region's trusted team of tree experts offering a full range of tree care, from maintenance to emergency tree removal. Led by certified arborists , our crews have the experience and knowledge to care for all tree species.
Whether trees need to be pruned or require reshaping or crown reduction to manage growth, Monster Tree Service gets the job done quickly and at the best price. Since our crews are highly trained and use the best tools and equipment for tree service, we can handle projects more efficiently and with the utmost professionalism.
Since 2008, we've established ourselves as the region's tree specialists. From trimming and lot clearing, to thinning, cabling and bracing, our experience makes the difference
No other firm offers such a full range of tree services in and around Glenside, PA.
Hazardous Tree Assessment and Tree Removal
Whether removing a tree is necessary due to damage, disease, a structural abnormality that cannot be resolved, or to improve land use, we perform the job with great care.
Before we remove a tree, our arborists perform a hazardous tree assessment to determine whether tree removal is advisable. If we believe a tree can be salvaged or nursed back to health, we may recommend bracing and cabling to promote mending and structural integrity. Proper pruning also may revitalize and improve the appearance of trees that needs TLC. Of course, if a tree of any size is a risk to surrounding people or property, our teams are equipped to handle the project from start to finish.
With so many mature trees throughout the region, our tree service in Glenside, PA may include using our own cranes and bucket trucks, or our skilled climbers to do the job. We take safety seriously and protect your property as if it is our own.
After tree removal, we also grind the stump to a depth that considers future planting and the area's intended use. We can even acquire and plant other mature trees in place of those that have been removed, for an additional fee.
From routine maintenance to emergency tree services you can count on Monster Tree Service in Glenside, PA to complete projects safely, affordably and with the highest standards of professionalism.
We provide estimates in HOURS, not days, and are responsive and customer service oriented.