Tree Service in Hatboro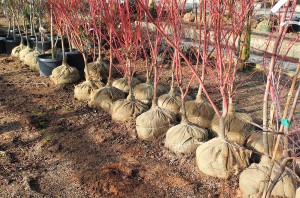 With certified arborists leading each project, Monster Tree Service provides a wide variety of tree services in and around Hatboro, Glenside, and Oreland, PA to homeowners and businesses.
Monster Tree Service in Hatboro, PA offers comprehensive tree care, including:
Tree Trimming,
Tree Removal
Emergency Tree Care
Lot Clearing
Crown Reduction,
Cabling and Bracing
Stump Grinding
Tree Planting
Expert Tree Removal around Hatboro, PA
Damaged, diseased or structurally compromised trees can pose danger and risk of liability for homeowners and businesses. When you call for an estimate, our certified arborists will determine if your trees only require TLC or if removal is advised.
Before removing a tree, we consider alternatives, provided that safety is not a concern. For example, for healthy trees that have grown too large for their area, crown reduction or cabling and bracing may be more appropriate. Many trees that appear unhealthy may only require proper pruning to revitalize their appearance and structure.
When damage is severe or poses a danger, however, Monster Tree Service has the skills, knowledge and equipment to complete the job properly and efficiently. And, because we are equipped for every type of project, our prices can't be beat. We own bucket trucks, cranes, log trucks, and every tool and resource needed to perform the highest level of tree work.
Monster Tree Service in Hatboro, PA offers this price guarantee: We will beat any competitor's price for the same project.
Monster Tree Service is Led by certified arborists
Monster Tree Service in Hatboro is led by our certified arborists —tree care professionals who estimate and assess client needs and who lead experienced crews on every project.
Our arborists know the unique requirements of all tree species in Hatboro and the entire region, including the most common types—ash trees, oaks, spruces, white pines, and willows. As experts in tree health, they recommend the most appropriate services necessary for each situation. Whether it's crown cleaning, elevating or cabling, they understand the best process for your project.
Call Monster Tree Service of Bucks and Montgomery Counties at (215) 372-8312 to get a free tree inspection and an estimate for your property.