Tree Service in North Wales & Lansdale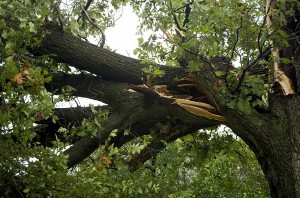 Removing trees and eliminating deadwood are among the most common projects that homeowners face when caring for their properties. Monster Tree Service provides these services and much more! We are a professional tree service company performing a full range of expert tree care to clients throughout the entire Lansdale PA and North Wales PA region.
Full-service tree care begins with expertise: Monster Tree Service's certified arborists lead every project, recommending the best way to correct tree growth issues, to eliminate overgrowth and neglect, or to remove large or damaged trees that pose a danger.
From pruning or thinning overgrown specimens, to cabling large trees to improve stability, our certified arborists have the knowledge to protect your trees and improve their health.
Professional Tree Removal and Tree Trimming
Monster Tree Service crews have decades of experience removing and trimming all tree species. With skilled climbers and team members trained on all equipment, our crews utilize best practices for safety and tree maintenance. Since 2008, we have safely removed thousands of trees, even the most monstrous ones—thus, our name! You can count on our arborists and crews to safely perform work on the largest trees in the most challenging locations. That's how we built our reputation for excellence throughout Lansdale PA and North Wales PA.
Monster Tree Service Provides Full-Service Tree Care
Whether you're looking to eliminate a diseased or damaged tree, or need to remove dangling or dangerous branches on some trees on your property, Monster Tree Service can handle it all.
Our capabilities include:
Cabling and Bracing to Improve Stability
Pruning/Trimming to Maintain Shape
Crowning Reduction to Reduce Tree Size
Tree Thinning
Stump Grinding
Emergency Tree Removal
Land Clearing
Tree Planting
Affordable, Responsive, Expert Tree Care
Throughout North Wales, PA, Lansdale PA and beyond, Monster Tree Service is known for providing expert tree care for an affordable price. In fact, we have a price guarantee: we will beat any legitimate competitor's estimate for the same scope of work.
Furthermore, in emergency tree removal situations, our certified arborists are on call to quickly inspect trees that are damaged or that may pose a risk or liability. We provide prompt, responsive estimates, fast service and the highest level of tree care, at the best price.
Contact us today for a free tree evaluation!