Tree Cutting in Dresher
Choose Monster Tree Service for Professional Tree Cutting in Dresher, PA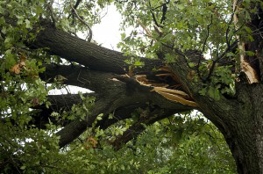 Monster Tree Service provides a full-range of tree cutting services in Dresher, PA, led by certified —arborists trained to recognize and remedy problems. Whether trees are damaged, diseased or in need of services ranging from basic maintenance to a complete removal, Monster Tree Service's knowledgeable arborists and trained crews can get the job done affordably and with the highest level of care.
We provide a wide range of tree services near Flourtown, PA—from routine trimming and pruning, to cabling and bracing large trees to improve stability.
Plus, our techniques for servicing and maintaining our clients' properties are based on best industry practices, using state-of-the-industry equipment, tools and resources.
From Trimming to Planting, We Do It All!
On every Monster Tree Service project and tree service completed in Langhorne, PA and beyond, our crews are trained to do it all. When you work with Monster Tree Service, you're working with a company that is fully skilled in emergency removals, including stumps, as well as the techniques required to care for delicate flowering specimens and trees that are hundreds of years old.
Whether your property features the region's most common species — such as maples, spruces, oaks, sycamores and evergreens —or some of the beautiful blossoming species and decorative shrubs, Monster Tree Service's crews have the know-how to provide for all of your needs.
From expert pruning and crown reduction to reshape and revitalize even the largest, most overgrown trees found in and around Dresher, PA, to the removal of trees, no matter the size.
Certified Arborists: Superior Knowledge
The difference between Monster Tree Service and others is simple: we are experts and provide the highest quality of tree service near Horsham, PA. Along with the superior knowledge of certified arborists, our crews are highly experienced. Because we are led by arborists who care about the overall health and well-being of your property, few companies provide this level of care. From trimming through clean-up and removal, our company is driven to deliver services that make our customers happy and their properties look great. It's how we've built our reputation in Dresher, PA and beyond.
In fact, since 2008, Monster Tree Service has become one of the leading companies providing professional tree removal services not only in Dresher, PA, but throughout the entire region.
Contact us today for a free inspection of your property!