Tree Service in Blue Bell
Trees beautify and bring a host of benefits, including preventing soil erosion, removing pollutants, and providing shade. Properly caring for trees protects your investment. That's why properly trimming and removing trees requires a professional tree service. In Blue Bell, PA, Monster Tree Service is the best choice for expert tree care.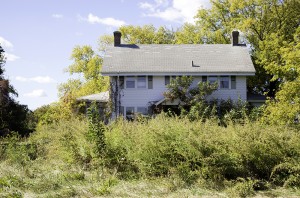 Monster Tree Service in Blue Bell PA offers unparalleled expertise—a team of experienced tree professionals, led by a professional arborist handle every project. It begins with inspecting your property, and evaluating tree health. Our professional arborists provide advice on how to maintain your trees and shrubs, and recommend the most appropriate care to keep trees healthy and your property safe.
Prompt Emergency Tree Removal and More
Often, damaged or diseased trees threaten a property and increase liability. Monster Tree Service provides Blue Bell PA with quick respond times when trees are damaged by a storm, disease, or other unforeseen events.
Whether you have a leaning tree, a fallen tree, or trees with cracked or dangling branches, Monster Tree Service can help. Our professional arborists provide estimates within hours and our crews can be on site, performing emergency tree service the same day, in most cases.
Overall, Monster Tree Service provides the fastest, most reliable and affordable emergency tree service, in the Blue Bell PA region.
Total Tree Care Performed by Experts
In addition to emergency tree care, Monster Tree Service in Blue Bell PA offers services that only a full-service tree company can provide. Our professional arborists and our crews are fully licensed and insured and are equipped with the tools, equipment and resources needed to do the job right: this includes bucket trucks, cranes and skid steers, grinders, log trucks, and rigging equipment.
We're equipped to do it all:
Emergency Tree Service
Tree Removal
Tree Pruning and Trimming
Cabling and Bracing
Tree Thinning
Crown Cleaning
Crown Reduction
Stump Grinding and Stump Removal
Tree Planting
Monster Tree Service Makes Tree Care Affordable
Whether you need one branch removed or an entire yard cleared, you'll see how professionalism and exceptional customer service set us apart. Our services are the most affordable in the Blue Bell PA region.
Best of all , we have a price guarantee: We will beat any legitimate competitor's price for the same scope of work, guaranteed.
Call us for a free inspection and estimate!