Monster Tree Service Soil Health Care
Healthy Trees and Plants Grow from Even Healthier Soil
Soil health is one of the most important factors in the care of your landscaping. Your soil is home to not just plant roots, but an entire ecosystem that contributes to the health of your trees, shrubs, vegetables, herbs, lawn, and more.
It takes more than fertilization to promote the health of your soil. At each individually owned and operated Monster Tree Service location, we believe in a holistic approach to plant health care that begins in the soil. Designed to help you keep your soil at optimal health through professional treatment services, our Soil Health Care services are open to residential and commercial property owners at participating locations throughout the US.
Call (888) 744-0155 to learn more about Monster Tree Service Soil Health Care.
What is "Soil Health"?
According to the USDA Natural Resources Conservation Service, soil health may be defined as "the continued capacity of soil to function as a vital living ecosystem that sustains plants, animals, and humans." At Monster Tree Service, we take a comprehensive approach to the care of your trees, shrubs, and plants. Our soil care relies on best practices from different fields including agronomists, entomologists, and pathologists with the goal of tailoring each plant health care plan to your soil's specific needs.
The Importance of Soil Health
Soil is the foundation for plant growth. It physically supports plant growth by allowing for healthy root development and nutrient absorption. Without healthy soil, your annuals and perennials, trees, shrubs, and vegetables are unable to grow big and strong. With healthy soil, you'll notice darker, greener leaves, less dieback, more drought tolerance, and a healthier tree overall. Healthy soil must be comprised of 50% of air and water. Without this, your trees are susceptible to pest and disease issues.
Plants stressed by drought, deluge, or infestations are more likely to pull through when supported by healthy soils.
Actively managing your soil health is the key to long-term success in your landscape or garden. A holistic approach to soil health includes addressing common concerns like soil compaction, lack of biology, and lack of nutrition or fertility. At Monster Tree Service, our objective is to build a healthy environment for your trees to thrive, which requires more than a traditional, fertilizer-only approach.
When you take advantage of our Soil Health Care holistic approach, you'll receive a soil sample analysis from a member of our team. From this analysis, we'll build a soil health plan tailored to the needs of your property.
While the application of fertilizer may be included in our recommendations, it's only one of several steps we may take to promote the health of your soil.
Soil health plays a major role in your plant's overall health, growth, and appearance. Call (888) 744-0155 to learn more about our Soil Health Care.
Soil Health Care Benefits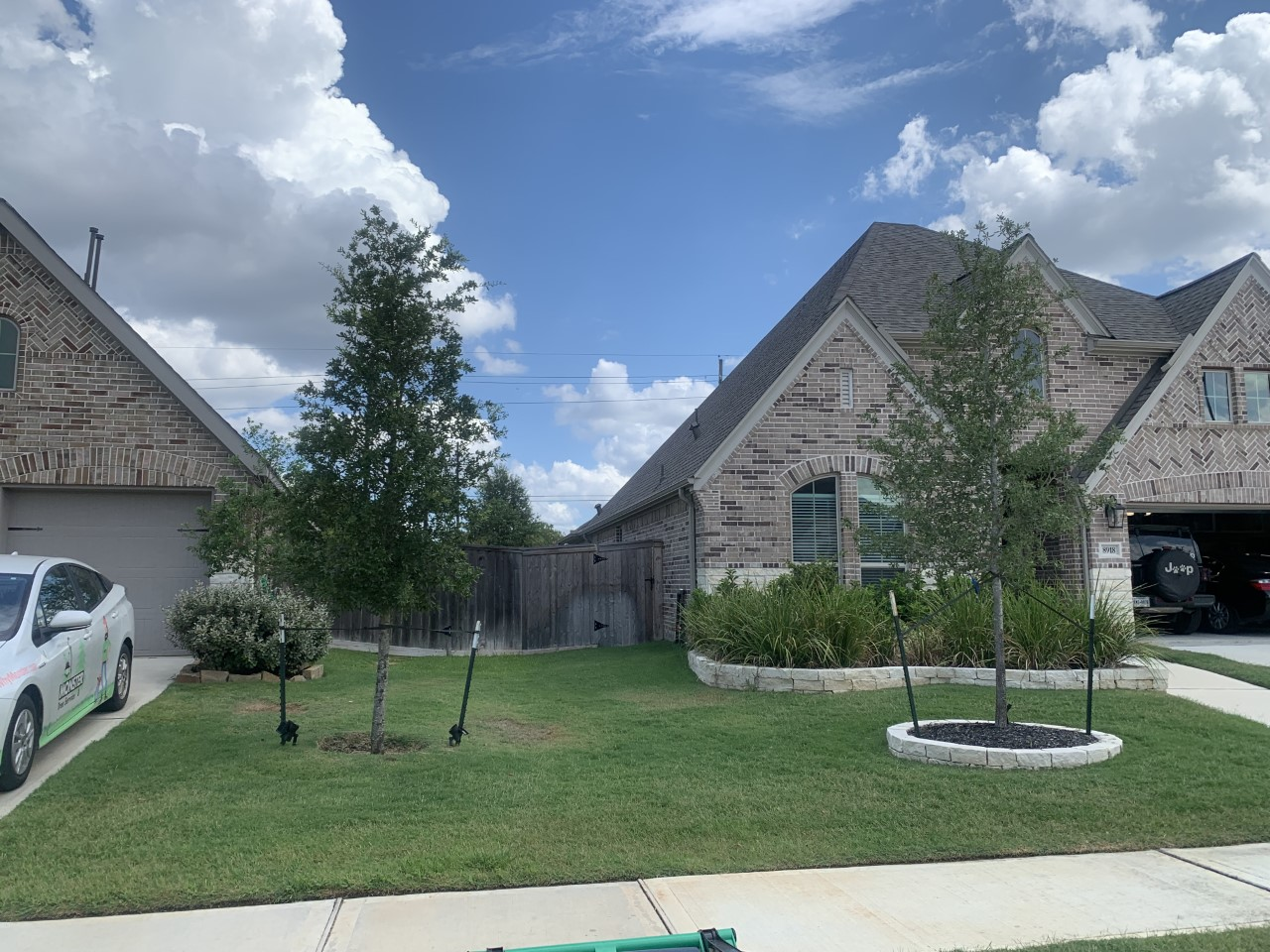 When you sign up for our regularly scheduled soil care services, we'll support your landscaping at the root. We don't just fertilize trees; we focus on building the best environment for soil organisms to function the way nature intended. We address plant health care concerns by encouraging soil biodiversity, mitigating soil compaction, addressing nutrition problems, and more. Mother Nature perfects it, Monster Tree Service protects it.
Our experts use their years of knowledge and experience to tailor amendments and treatments to your climate, soil type, and species, resulting in soil that's perfectly tuned to your landscaping.
Within a season, most customers see tangible results, including better moisture retention, improved soil structure, and a reduction in their need for fertilizers and pesticides.
A Better Soil Management Plan
You'll receive a customized soil management plan that includes:
A soil sample analysis: We'll analyze land samples before we recommend amending soil, using a mechanical treatment, or adding fertilization. This baseline provides the framework for ongoing care.
Routine inspections: Our arborists will mark progress and adjust soil treatments accordingly while detecting and addressing any signs of disease or pests.
Quarterly or seasonal soil treatments: A seasonal fertilizer schedule – in addition to regularly applied soil amendments – will help your trees, shrubs, and plants thrive season to season, year to year.
Targeted services: Whether we are addressing a visible problem or encouraging robust growth, we collaborate with you to meet your goals for your trees and landscaping.
Focus efforts on ailing plants: If any of your trees show signs of stunted growth, disease, or deficiency, we'll adjust our plan for amendments and fertilizers to focus on deficiencies and support.
Exclusive Soil Health Care Service Perks
When you take advantage of Soil Health Care services you may receive exclusive perks, including:
In-depth tree and plant health inspections
Discounts off treatments when you pre-pay for the year or set up a quarterly payment plan
Priority scheduling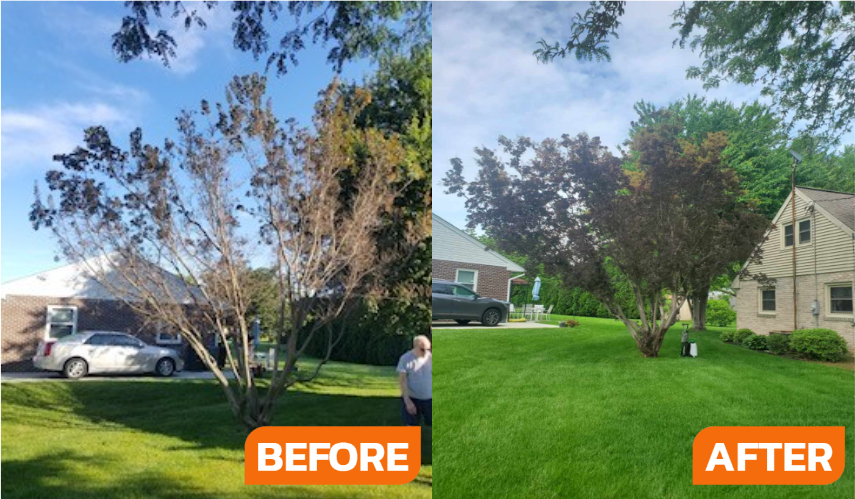 Invest in Your Soil
Are you ready to receive year-round specialized treatment services from expert arborists who know your trees, shrubs, and plants from root to crown?
When you invest in your soil fertility, you invest in years of beautiful, healthy plants. Invest in your soil today for lasting care and maintenance for your landscaping.
Ready to invest in Soil Health Care? Call (888) 744-0155 for more information.