Tree Services in Gwynedd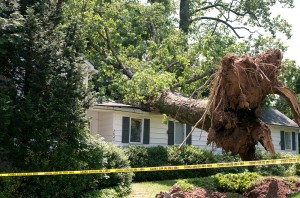 Since 2008, Monster Tree Service has delivered professional tree service in Gwynedd, PA and surrounding areas, bringing the highest level of expertise and customer service to clients in the region.
What makes Monster Tree Service the best tree service company? Our certified arborists and crews are tree care professionals, highly trained to care for every tree species. They have the skills to expertly prune, trim, and remove even the largest of trees.
Tree Removal Is Always Our Last Resort
Trees add to the value of a home and preserving them makes sense when they merely require some TLC to regain their beauty. However, when trees pose a threat due to disease, damage or structural defects, tree removal is advisable. In historic Gywnedd, PA, where trees may have grown for hundreds of years, tree removal must be performed by experts who have the tools and resources for safe tree removal.
Our crews are equipped to remove trees in any location. With skilled climbers, bucket trucks and cranes, we have the tools and resources to do the job safely and efficiently. We utilize crane-assisted tree removal to protect surrounding areas, if needed. When age or size threatens a tree's stability, we perform cabling and bracing to safely secure it, when appropriate.
After tree removal, we grind and remove stumps, and can leave wood chips, mulch, or freshly cut wood, if desired.
Monster Tree Service: Full Tree Service around Gwynedd, PA
Our tree services in Gwynedd, PA include a full range of tree care for residential and commercial clients. Our crews perform maintenance such as trimming and pruning, as well as lot clearing, elevating, thinning and crown reduction. In addition, we provide emergency tree services and hazardous tree inspections. We promptly evaluate cracked or damaged branches that pose a danger.
With Monster Tree Service, certified arborists prescribe the best plan of action. Often, trees that appear to be dying only need TLC to regain strength. Because our crews work with all species of trees, you are assured that all tree services are expertly performed.
Monster Tree Service not only provides Gywnedd's best, most professional tree service—we're affordable, too. We will beat any competitor's estimate for the same project. We also guarantee your satisfaction. For expert tree services in Gywnedd, PA call Monster Tree Service!
Call Monster Tree Service of Bucks and Montgomery Counties at (215) 372-8312 to get a free tree inspection and an estimate for your property.