Tree Service in Elkins Park
Monster Tree Service is the Elkins Park PA region's most professional company providing expert tree removal and trimming services for homeowners as well as businesses.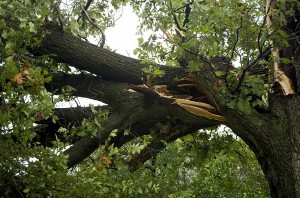 Our company is unique because our work is performed by highly trained, experienced crews, led by certified arborists who are experts in tree care. Our teams are well-equipped and offer outstanding expertise whether you are in need of just a bit of trimming, or require advice on maintenance for shrubs or unique specimens in your yard.
As a full-service firm we can perform comprehensive services including stump grinding, removal, deadwooding, and pruning for commercial and residential properties in and around Elkins Park PA.
From routine property maintenance to land clearing or removal of large types such as Oaks, Spruce, Cottonwoods, Willow and Pine, among others,, our crews adhere industry best practices for safety and care, and will complete your project as efficiently as possible.
When you work with our company, you always can count on:
Crews Professional Trained by certified arborists
Innovative & Safe Equipment
Certificate of Insurance for Each Job
Guaranteed Price Match
Excellent Customer Service
Expert Tree Trimming & Maintenance Services
Montgomery County has many tree trimming companies that serve Elkins Park PA, however few companies offer the extensive expertise and range of services that Monster Tree Service does. Since 2008, thousands of homeowners have trusted us for maintenance and safe removal of damaged, diseased, or unhealthy limbs even on the largest types of evergreens and deciduous species.
Our crews are professionals with decades of experience pruning, trimming, removing and planting. Our company goal is to provide the most effective solutions for tree maintenance using the best techniques and methods.
Unlike other companies, we own our equipment and have all the resources we need to do the job right— from cranes and rigging equipment to bucket trucks and heavy duty grinders and chippers.
Most importantly, we're responsive. While other companies may take days to provide an estimate, we arrive within hours. We also deliver prompt care for emergencies after storms or when damage threatens your property or creates a hazard. Our certified arborists thoroughly evaluate your property, give a free estimate, and provide advice for care. Whether you reside in or around Elkins Park, PA or a neighboring town, we provide outstanding, dependable services that keep our customers happy!
Please call us at (215) 372-8312 for a free estimate or to have your property inspected by our professional arborist.