About Our Arborists in Cape Fear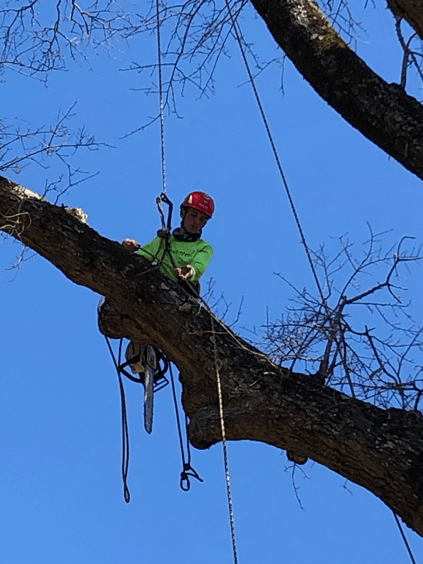 Leading the Way in Advanced Tree Care in Wilmington & Cape Fear
When you're dealing with sick, dying, or infested plants, it can really interfere with the beauty and value of your landscape. That's why it's important to call in a skilled arborist who can help you get to the root of the problem, and protect your plants for the future. At Monster Tree Service of Cape Fear, saving plants and trimming trees isn't just our day job. We truly care about trees and the many benefits they provide to our local environment, from the oxygen they generate to the awe they inspire.
Because every one of our certified and licensed arborists in Cape Fear shares this perspective, you can count on us to take excellent care of your yard. Always ready to go above and beyond for our customers, we'll take the time to hear your needs, preferences, and concerns before getting started with our work. Then, using equipment of the highest caliber, we'll get the job done as quickly and effectively as possible!
Here are some of the top services our arborists can provide:
Hedge and shrub pruning
Tree trimming
Emergency tree removal 24/7
Dead-wooding or tree thinning
Landscaping services
Soil analysis
Tree infestation removal
Preventive plant health care
…and much more
Serving Wilmington & Cape Fear Residents with a Smile
There's no job too big or too small for our team at Monster Tree Service. Our team has access to some of the most advanced tools and technologies in the entire industry, as well as a wealth of other resources. In spite of our growth as a company, however, we've remained locally-owned and operated to this day, and we pride ourselves on giving back to our local communities. You'll always get personalized treatment and a smile from our friendly, uniformed professionals!
Contact us at (910) 613-6617 today to schedule your free on-site estimate!