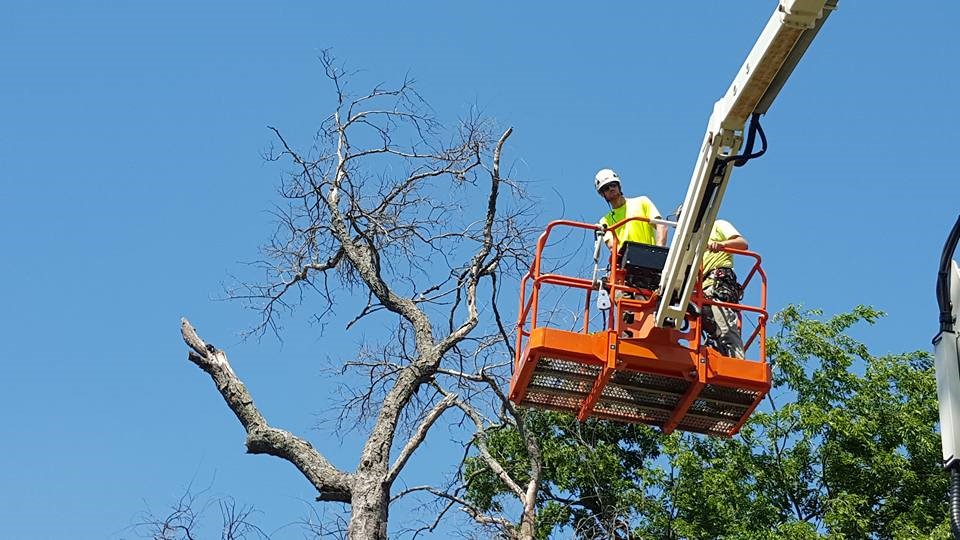 Not only will pruning your trees make your yard look better, it will deeply impact the way your trees grow and live. Tree pruning gets rid the weak parts of a tree to help the tree establish a stronger structure. Cutting off branches and wood that are detrimental to the life of the tree is necessary in the Plano, Texas area in the months of August through October. Pruning a tree can be difficult and we recommend using arborists like the Monster Tree Service of Dallas crew to evaluate and prune your trees. Learn about what to look for when deciding to prune a tree or not below.
Diseased Trees
If you suspect your tree has a disease, it is a good idea to consider pruning your tree. Diseased trees come in many shapes and sizes. Tree diseases often come from insects and other organisms that are invading the tree. Pruning a tree helps remove the organisms that are causing disease in the tree. Disease can cause trees to have abnormal looking bark, leaves with a yellow vein color, or different colored branches. If you suspect your tree may have a disease, contact us as soon as possible to examine your tree. If the disease is not assessed fast enough, it may result in the death of a tree.
Damaged Trees
Often times, trees can be damaged by inclement weather. Trees that have been damaged by a bad storm not only pose a threat to people, but they can be a threat to their own lives. It almost always necessary to prune a tree that has been damaged by a bad storm. Most people believe that using a chain saw to chop off broken parts of the tree is necessary after a storm, but it is very important to have an expert with the right tools examine and prune your tree. If you notice a tree in your yard is leaning or has loose branches, contact Monster Tree Service of Dallas to assess the damage and prune your tree.
Overgrown Trees
Overgrown trees are more of a threat to your yard and themselves than anything else. If the tree has an excessive amount of branches and leaves, it is focusing all of its energy on nurturing those branches instead of creating a strong structure for all of the branches. This makes the tree weak and more susceptible to damage or falling. There are many ways to prune an overgrown tree, depending on what purpose you want the tree to serve. The certified arborists at Monster Tree Service of North Dallas can help you decide the best way to prune your overgrown tree.
Ready to have the trees in your yard pruned this summer and fall? Contact Monster Tree Service of North Dallas by calling 972.564.8613for a free estimate!