About Our North Metro Denver Arborists
Locally Owned and Nationally Supported
Lush, healthy trees can elevate the look of a lawn. On the flip side, a diseased or even dead tree can stick out like a sore thumb. At Monster Tree Service of North Metro Denver, we provide tree and shrub care, from fertilizer to trimming, so your plants keep looking great. We use every method at our disposal to keep your trees healthy, and when they are too diseased or damaged, we will remove them.
Not only are dead trees hazardous to your safety if they collapse, but they can also damage your property. That's why it's important to keep your trees healthy or remove them when they grow too diseased—not only does it look better for your lawn, but it removes potential hazards.
When you call our arborists, we'll show you how our high-quality services have helped us grow nationwide since 2008. Benefits of working with our team include:
Free estimates – You'll know exactly how much it will cost for our services before we get to work.
Honest prices – After we provide you with your free estimate, that's the definite price of our services and if you request additional services, the price won't change.
Experienced arborists – To provide great services, we work with experienced professionals and train them for all the work we do.
On-time and professional – Caring for a diseased tree can be stressful, but we make it easier for you by providing excellent and on-time service.
We'll do everything we can to cure any disease your tree may have. Diseased trees show many signs, such as bark or root damage, so if you've noticed any recent problems, don't hesitate to call.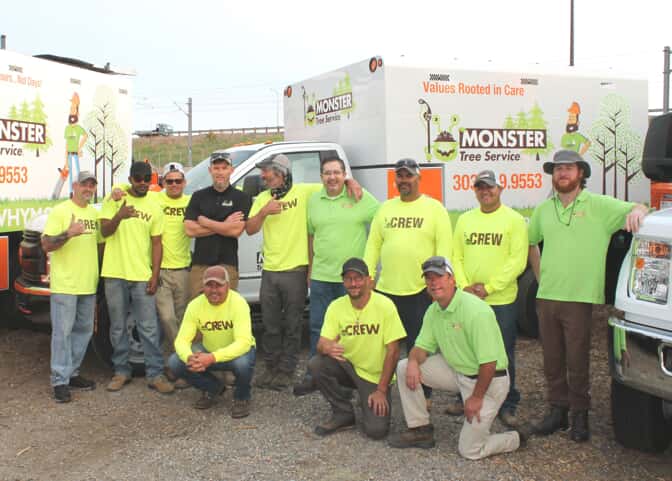 Looking for a reliable tree service in North Metro Denver? Call (303) 835-9403 or click here to request a free estimate!