About Our Arborists in Omaha
Our Tree Experts Are Committed to Customer Service
At Monster Tree Service of Omaha North Metro, we like to say that we have two goals: To make our customers happy, and to make their plants and trees healthy. Using the latest in comprehensive plant health care techniques, we have the tools and industry experience to ensure that your trees are in tip-top shape. We'll also always consider your preferences and needs during your tree services, taking care to protect your landscape and preserve your property value.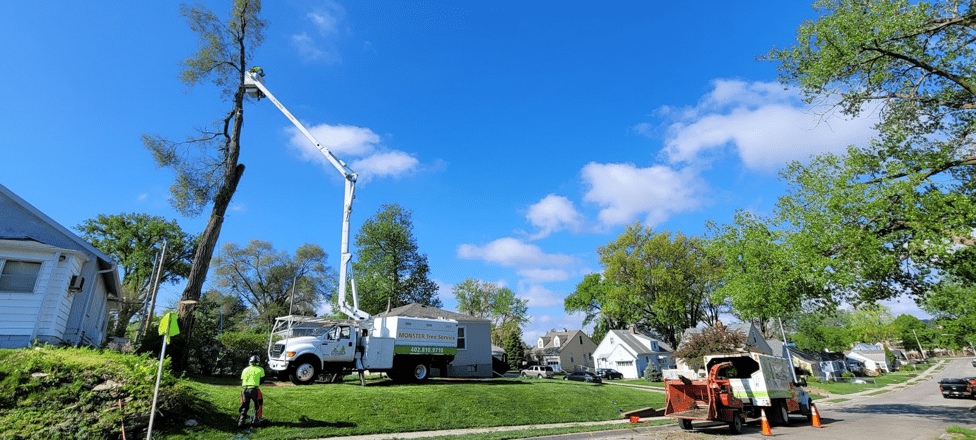 We pride ourselves on offering the following benefits to our customers:
Efficient and timely services
Prompt arrivals on your property
Free on-site estimates at your home or business
Innovative tree care equipment
Licensed and professional arborists
Up-front pricing on all services
Leading the Tree Care Industry Nationwide
Very few companies can cover everything from tree trimming to emergency tree removal to hedge pruning – let alone do it with outstanding levels of customer service. At Monster Tree Service, however, we're making that kind of service a reality for our North Omaha clients! As the only nationwide tree care franchise around, our expert arborists are leading the way to better plant health care, one tree branch at a time. Monster Tree Service of Omaha is now on the Better Business Bureau Honor Roll and is a proud vendor of a realty for our Omaha area clients!
Here are some of the core services we can offer:
Dead-wooding
Total plant health care
Pest and infestation removal
24/7 emergency tree removal
Tree trimming and thinning
Hedge and shrub pruning
Landscaping and brush clearing
Let us help you beautify your residential or commercial space! Call (402) 809-5665 to get a free estimate on our services.