TREE REMOVAL IN PROSPER, TX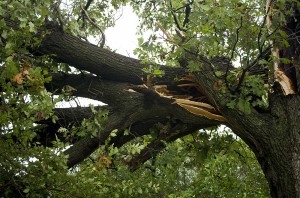 Monster Tree Service in Prosper, TX, is a customer service oriented residential and commercial tree service. We strive to deliver the best possible value in quality tree thinning and pruning, safe tree removal, advanced cabling and bracing, complete stump grinding, and expert tree diagnosis and fertilization. You can count on our team of trained, insured and uniformed professionals to safely and efficiently complete all of your tree service needs, large or small. Our crews can regularly be found throughout the Prosper, TX area, trimming and removing trees from homes and businesses.
Tree Trimming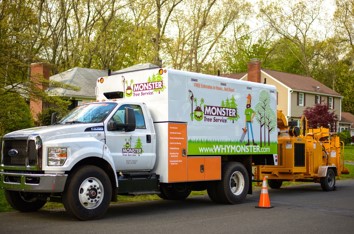 We have found that our clients in Prosper, TX, and the surrounding cities understand the importance of properly maintaining their trees. Unfortunately, many trees in the area have been irreversibly damaged by incorrect pruning and trimming techniques. Trees that are neglected or that have received poor quality trimming and pruning can easily decline in health and require tree removal. The professionals from Monster Tree Service make sure that every cut is made for a good reason, with your tree's health and appearance in mind. Every tree is different and has different pruning needs, and our experienced team has the training and knowledge to know what tree service to do, each and every time.
Tree Services Sometimes Include Removals
Whether you have a tree that is dead or declining, or one that is inconvenient, tree removal sometimes becomes a necessity. Our teams have the equipment and knowledge to remove all trees, large and small, safely and cleanly. We remove and recycle 100% of the debris, leaving your property clean and you with no mess to clean up after the job is done. We also send our teams out with the latest and most efficient equipment so that they can handle even the largest removal with minimal disruption to your property.
When you trust Monster Tree Service to handle your tree trimming in Prosper, TX, tree pruning in Richardson, TX, tree trimming in Plano, TX, or general tree service in Frisco, TX, you can be confident that you are working with a fully insured, professional company that truly cares.
Call now for a free property evaluation with one of our certified Arborists.