Tree Service in Devon, Pa
We at Monster Tree Service are the go-to source in the Devon, PA area for tree service maintenance such as cabling, stump removal, and pruning.
Tree Removal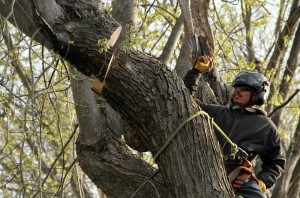 With our years of experience removing trees from delicate or nearly inaccessible places, we have been the Devon area's leader in tree removal and tree services. Tree Removal can be a very challenging and hazardous job for the inexperienced, especially if the trees are located close to the property. We have the experience, knowledge, and machinery to carefully and accurately remove any tree from your yard.
How Much Does Tree Removal Cost in Devon, PA?
The average tree removal project in Devon costs between $525-$2,000*. The cost can vary based on the following conditions:
Height
Condition
Diameter
Location
Local prices sourced from Home Advisor.
Whether it's a simple front-yard removal of a small tree or a crane removal of a giant oak that overhangs homes and power lines, Monster Tree Service knows exactly how to get the job done.
Our tree service teams take pride in working to produce quality results. All employees are professionally qualified to bring any and all tree's down without any damage to your property. Monster Tree Service's crews work together to ensure that your property remains neat, tidy and intact throughout the entire tree removal process.
Tree Pruning
Tree & Shrub Trimming and Pruning
Monster Tree Service offers the most comprehensive tree trimming services in and around Devon, PA. Proper tree pruning benefits your property in many ways such as preventing the premises from danger, maintaining tree health, and improving the aesthetics of the environment. Routine pruning protects the property from broken, damaged or weak limbs that can easily break off and cause wreckage.
In addition, certain types of trees require extra maintenance or else they will cause issues on your property. If you want to be the property on the block that has a stunning outdoors presence, consider having us service your trees with our excellent pruning and trimming maintenance. We guarantee that after your trees have been trimmed, your yard will emit a sparkling, clean, look.
Monster Tree Service has the best innovative equipment to clear out trees and shrubs in specific areas. Whether you want to expand the yard, initiate a home improvement project, or landscape the area, our crew has the expertise to eliminate trees to make new space. We perform tree service for both residential purposes and commercial objectives.
Hire our tree service maintenance for your Devon property today!