Tree Service in Kennett Square, Pa
Monster Tree Service is a professional tree service company that provides expert tree removal, tree pruning and related tree service to Kennett Square, PA and the surrounding area. Our customers represent our best advertising and have fueled the rapid growth and expansion of our business. We hire only the best certified and qualified staff, supported by the finest equipment and backed by efficient and safe field proven processes. The result… a premier tree care experience at an affordable price.
Tree Removal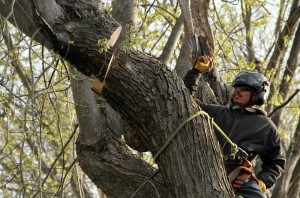 With our years of experience removing difficult trees, often from nearly inaccessible places, we are a Kennett Square area leader in tree removal and related tree services. Tree Removal can be a very challenging and hazardous job for the inexperienced, especially if the trees are located close to the property or other interfering structures. We have the experience, equipment and trained certified teams to safely and efficiently remove your trees.
Whether it's a simple front-yard removal of a small tree or a crane removal of a giant oak that overhangs your home and power lines, Monster Tree Service knows exactly how to get the job done.
Our tree service teams take pride in their work and always deliver the highest quality results. All employees are professionally qualified to bring down your trees without damage to your property. Monster Tree Service's crews work together to carefully plan your work, insuring a safe work environment throughout the entire tree removal process. We also communicate the details of the work process so that the home or business owner is very comfortable with the work to be performed.
Tree Pruning
Tree & Shrub Trimming and Pruning
Monster Tree Service offers comprehensive tree service to area residents. Proper tree pruning and tree maintenance will provide long-lasting benefits to your property. Proper pruning will:
Prevent or eliminate hazardous conditions such as broken, damaged or weak limbs that can easily break off and cause wreckage
Maintain tree health, providing proper growth and improved structure
Improve overall aesthetics and value of the property
If you want to be the property on the block that has a stunning outdoors presence, depend on our trained and certified teams to provide outstanding pruning results at an affordable price. We guarantee you will be pleased with our service.