Tree Service in Wayne, Pa
Monster Tree Service is a professional tree service company that provides expert tree removal, tree pruning and related tree service to Wayne, PA and the surrounding area. Our customers represent our best advertising and have fueled the rapid growth and expansion of our business.
We hire only the best certified and qualified staff, supported by the finest equipment and backed by efficient and safe field proven processes.
The result… a premier tree care experience at an affordable price.
Tree Removal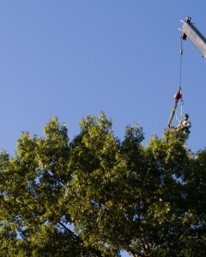 Monster Tree Service has been removing trees in the Wayne, PA, area for years. Our professional crews provide safe, efficient tree removal to eliminate a dangerous tree, create more appealing landscape, provide more natural sunlight, and prevent property damage. Whatever your tree service goal, we guarantee that our exceptional staff and premium equipment will achieve it at a very reasonable price.
Invite one of our trained and professional arborist to perform a free property evaluation. Our arborist will assess your goals, walk your property and prepare a detailed plan to cost effectively achieve your goals. At the same time, he will provide feedback on potential hazards and input on maintenance approach to maximize plant health and mitigate future risk.
We Eliminate Stumps!
No matter how big or how small the stump is, it is no match for our quality equipment and trained professionals! We remove stumps efficiently and cost effectively, neatly leaving grindings in the resulting hole. Upon request we can also dispose of the resultant grindings.
Did you know that stumps are a lure for ant and termite infestation? Don't let the stumps in your yard become a hazard!
Improve your landscape by removing old stumps and replant as appropriate. If we provide tree removal, save money by grinding the resultant stump at the time of the removal.