Tree Service in Phoenixville, Pa
Monster Tree Service is a professional tree service company that provides expert tree removal, tree pruning and related tree service to Phoenixville, PA and the surrounding area. Our customers represent our best advertising and have fueled the rapid growth and expansion of our business.
Tree Removal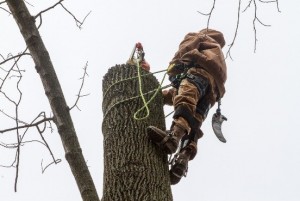 At Monster Tree Service, our professionals in Phoenixville, PA are certified and well-trained to accomplish any tree removal task. Trees need to be taken down for a variety of reasons ranging from safety & environmental to aesthetic. Whether removing a hazard, creating more natural sunlight or clearing land for construction, Monster Tree Service is equipped to meet your tree removal needs.
From the upfront expert advice from our professional arborist to the professional and skilled service provided by our removal teams, you can depend on quality, safe and cost effective removals. Whether the job requires a Bucket Truck a Crane or can only be accessed by a skilled climber, our expert teams are equipped with the right tools to get the job done. Also, you can count on Monster Tree Service to leave the property looking better than when we arrived.
Tree Pruning & Tree Trimming
The experts at Monster Tree Service can provide year round tree service and ongoing tree maintenance to residents in Phoenixville, PA and the surrounding at an affordable price. Your trees will flourish once they are properly maintained. Proper maintenance will:
Promote tree structural integrity
Mitigate potential property damage
Eliminate hazards and mitigate potential future hazards
Promote tree health & proper growth.
Improve property appearance
We hire only the best certified and qualified staff, supported by the finest equipment and backed by efficient and safe field proven processes. The result… a premier tree care experience at an affordable price.