Tree Service in Apex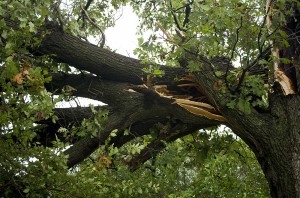 Monster Tree Service is a professional tree care and tree removal service in Apex, NC, and around the Research Triangle Park area. We provide careful removal, pruning and related tree services to the entire community.
Request a free estimate today!
We have reliable and knowledgeable tree experts all over Apex, NC, and the Research Triangle Park area.
We provide everything a property owner desires in the lines of tree care and service, including trimming, removal, stump grinding, hazard assessments, cabling/bracing supports and property and lot clearing. We also provide snow removal and emergency tree services. Monster Tree Service brings you all of this at affordable rates!
At Monster Tree Service, we dedicate ourselves to providing customers with the highest quality services.
Here in the Research Triangle area, tree pruning and tree removal can have many unique challenges. One common issue we encounter is trees growing into electrical wires and other types of cabling. We also encounter trees that have dangerously encroached upon neighboring properties and need trimming to control the debris that accumulates on other properties.
We pledge that our arborists are passionate and well-versed in a vast array of tree services. They act quickly and effectively to provide any and all tree services in and around Apex, NC.
Our Arborists also provide tree services in Morrisville, NC, tree removal services in Raleigh, NC, and all Research Triangle areas. We also promise to provide experienced and proficient work with a wide variety of technology. We get the job done paying close attention to safety, cost efficiency and speed of service!
Monster Tree Service in Apex, NC, is different than your average "tree service" company.
We train our Arborists extensively in tree species of all sizes, shapes and stages of life. To us, tree removal should always be the last solution a client seeks. Before pursuing tree removal in any of our areas, we first consider our pruning and cabling and bracing services, as well as our skills in arboreal health care. We understand that sometimes, however, there's no way to save a tree and removal is the only option. When that happens, we'll figure out the right approach to remedy the situation comfortably. We'll remove the tree rapidly and safely, leaving behind a cleared area that is ready for a great range of replanting options. If you need tree removal in Holly Springs, NC, don't fret! Contact Monster Tree Service.
When the time comes for tree removal, we have a wide range of equipment and vehicles to use. The task may involve cutting-edge climbing techniques and technical rigging skills. Our Arborists are familiar with many different tree removal techniques including crane removal—the favored method for residential tree removal projects. Expect this and much more when you receive our tree services in Apex, NC.