Tree Service in Fuquay Varina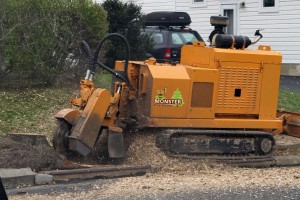 Monster Tree Service is an expert tree care and removal service in Fuquay Varina, North Carolina, fully servicing the residences and businesses of the Research Triangle Park area. We provide careful removal, pruning and all other related tree services to the entire community.
At Monster Tree Service, we pledge to uphold our superior reputation throughout Fuquay Varina, NC. We are also famous for the superior quality of our tree removal services throughout the surrounding regions.
Those using Monster Tree Service can always expect an exceptional customer service experience. Our certified arborists provide superior service at competitive rates and our tree services in and around Fuquay Varina, NC, are available to owners and managers of both residential and commercial properties. We also offer landscaping, lot clearing and snow removal services.
Monster Tree Service is the best choice for tree care and removal in the Research Triangle area, and is proud to be the choice tree service for Fuquay Varina, NC!
We Do It All, Period
Monster Tree Service features extensive tree services in the Research Triangle Park area of North Carolina. Our certified arborists receive extensive training in trees of all species and size, at every stage of their lives. At Monster Tree Service, we offer an extensive and comprehensive range of tree services including tree removal services in Raleigh, NC, tree services in Apex, NC, and tree removal in Chapel Hill, NC, and all the surrounding regions.
Our experts will happily provide any trimming and pruning of our client's landscaping and anything else they might need for the backyard's trees and plants. After that, we can turn around and manage a complete land clearing job for them.
We See Obstacles as Opportunities to Prove Our Worth.
It's commonplace for us to encounter pipelines and electrical systems that require intricate work. We're confident we provide the best tree removal services in Fuquay Varina, NC, for trees posing threats to surrounding people and property.