Tree Removal in Holly Spring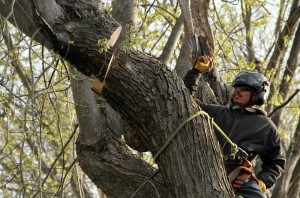 Monster Tree Service is a professional tree care and tree removal service in Holly Springs and around the Research Triangle area. Our professional tree service team offers a wide range of commercial and residential tree care and tree removal services in Holly Springs, NC, and the surrounding areas.
Our professional arborists have the skills to care for, maintain and effectively trim North Carolina's most common and indigenous trees. Species we are familiar with include oak trees of all ages and sizes, coniferous trees and North Carolina's signature Crepe Myrtles.
Let our experienced and knowledgeable staff attend to all your tree care needs professionally and rapidly!
Stump Grinding and Tree Removal Services
Our tree service in Raleigh, NC, is backed by a crew that has nearly 20 years of experience working together. We also have the latest and greatest technology for full tree services. We have cranes and stump grinding equipment, as well as the latest in trimming and pruning tools, for trees of all species, shapes, ages and sizes.
Tree Pruning and Trimming
Those who choose Monster Tree Service in Holly Springs, NC, can expect the best in minor and major limb removals, as well as shrubbery trimming. We use expert techniques to improve the shape and appeal of our clients' landscapes. We have all the technology necessary to elevate canopies, as well as highlight and bolster the shape and natural beauty of your trees. In turn, this will increase the curb appeal and aesthetic value of your home.
Sucker and Deadwood Removal
We guarantee safe removal of hazardous and unappealing deadwood and core clean-outs of sucker growth. Sucker and deadwood removal is an essential service for the maintenance and care of your tree—like a much needed haircut.
Our tree services in and around Fuquay Varina, NC, provide this and more!