Tree Service in Morrisville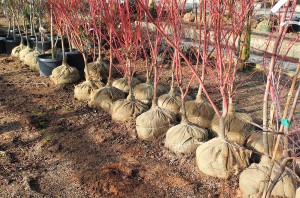 Monster Tree Service is an elite tree care and removal service in and around Morrisville, NC, that provides a plethora of tree services. At Monster Tree Service, our arborists execute their duties while paying close attention to customer satisfaction. Our skilled experts offer a customized approach to every property, guaranteed to match your desires and your budget.
We have the necessary tree service to match your desires. Our certified arborists are more than skilled; we fully insure our staff, and they are well versed in trees of all species, sizes and stages of life. Don't hesitate to contact our tree services in Morrisville, NC, today, as we offer complimentary estimates for all potential and current clientele.
We Value Your Trees Too
At Monster Tree Service in Morrisville, NC, we understand that trees are large investments in time and money and often have sentimental value. Residences and entire communities benefit from attractive trees as they add flavor and diversity to any property's landscaping.
Removing a tree is always our last resort and we never remove a tree if it doesn't need to be. An irreparably damaged or diseased tree is a threat to your home, family and community with a potential to generate public complaints or even lawsuits.
For all of our tree services in and around Raleigh, NC, we pay careful consideration to the safety of our customers and anything else within a tree's danger zone.
We Always Perform a Hazardous Tree Assessment First
The first step we always take towards the assessment of a tree's health is a visual analysis. Skilled certified arborists will be able to detect disease and infestation through simple inspection methods. Our tree services in and around Apex, NC, are also dedicated to saving trees, not removing them. In many cases, sick and damaged trees can be saved through strategic trimming and pruning combined with cabling and bracing.
Last but not least, we have the appropriate arboreal equipment and technology to determine whether or not a tree is salvageable. Our tools can effectively determine the overall health of a tree, taking into account factors like wood hollowness.
Trust our tree services in Fuquay Varina, NC, and the surrounding areas to exercise every available option before we resort to tree removal.
Monster Tree Service: Tree Removal Only When It's Necessary
Tree removal is always our last resort. However, we understand that it's sometimes the only option. If a tree is dying or already dead, it poses a great threat to everyone and everything in its general vicinity. Likewise, sometimes trees obstruct new construction, especially on new lots.
Our tree removal in and around Morrisville, NC, are always custom-designed for each specific customer. Our certified arborists aren't just skilled tree professionals; they are also fully insured and always focused on safety and damage control.
Rest assured that Monster Tree Service is well-versed in many different tree removal techniques, including specialized crane removal services, popular in residential areas. We also grind and remove stumps, ensuring that the area is fully clear and ready for replanting.