Tree Removal Service in Edina
Let Us Tell You More About Monster Tree Service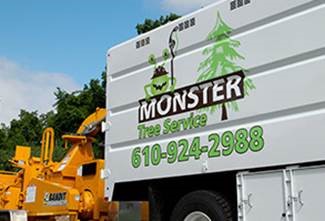 When you meet with a Monster Tree Service representative, you will receive a complete property evaluation and expert advice in all areas of tree and shrub care. Monster Tree Service has a professional arborist on staff to help provide the most professional Tree Service possible. As a locally-owned and operated company out of Eden Prairie, MN, Monster Tree Service prides itself in providing prompt estimates! We are licensed and insured and will take all responsibility for our employees while on your property.
Monster Tree Service provides a full range of tree care for residential and commercial properties including tree trimming and pruning, stump grinding, tree planting, deadwooding, elevation, canopy thinning, land clearing and tree removal service in Edina, MN. Our estimates are always free—whether you need us for tree service in Chanhassen, MN or any of the southern or western suburbs of Minneapolis.
Tree Trimming
Trimming your tree is essential to its health and ensuring the safety of your property. At Monster, our arborists are proficient when it comes to trimming practices and know exactly where to cut to promote health, growth, and longevity.
Tree Pruning
If there is one thing we know at Monster Tree Service it is that every season has its tree when it comes to pruning. Junipers and Arborvitae respond best to pruning done in the spring. In addition, winter is the ideal time for pruning certain hardwoods such as oak, elm and ash trees while they are dormant. Our trained arborists are just a call away to help you make the decision on the best time to prune your trees.
Tree Removal
There are multiple reasons why a property owner would want a tree removed, whether because it is a safety hazard, diseased, dying, dead, or for aesthetic or construction purposes. Our professional team at Monster Tree Service can quickly remove your tree and cause minimal impact on the surrounding area. Our tree removal service in Edina, MN is second to none when comparing quality, efficiency, and care.
Stump Grinding
After you have had your tree removed in Edina, you can also schedule a stump grinding service with our company. We will grind your stump down passed the grade and fill the hole with the grindings. You can also request for our team to fill the hole with grass seed and dirt, for grass to grow over where the stump used to be. Speak with one of our arborists about your options.