Tree Removal & Trimming Service in Minnetonka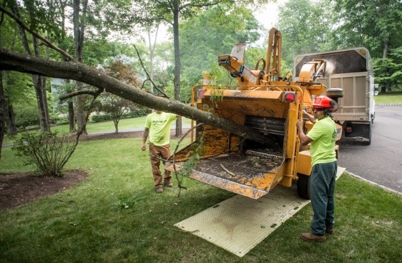 When you need tree service to ensure the safety of your property, a representative from Monster Tree Service will provide a property evaluation and advice on the proper care for your trees and shrubs. You'll receive free estimates and expert care from a professional arborist in the Minnetonka, MN area.
We provide a broad range of services to keep your property looking its best. Our focus is on customer satisfaction and making sure that every service is completed using the highest quality of advanced equipment and modern safety procedures.
While tree removal is a last resort, our arborists aim to care for your trees in Minnetonka, MN through regular trimming and pruning. There are times when we determine that your trees are diseased or dying, and tree removal is your best option to avoid any damage to your property.
Proper thinning, deadwooding, and pruning will maintain healthy growth without your trees becoming a liability. Our arborists are equipped to handle some of the most difficult projects, including removing branches at any height, cabling, and bracing. You can trust our tree service near Edina, MN to deliver superior results affordably and efficiently.
You'll be treated to many benefits and advantages when you choose Monster Tree Service for all of your tree care needs.
Guaranteed Price Match
Certificate of Insurance
Innovative Equipment for Added Safety
Professional Arborists at Every Project
Excellent Customer Service Experience
Our maintenance and tree removal service has helped us to become a leading company that services residential and commercial properties in Minnesota. Before you need the entire tree or shrub removed, our regular maintenance is provided to help with the removal of all unhealthy and damaged limbs to provide a natural appeal.
We always make sure that you're completely satisfied with the result of our tree service projects. We take the time necessary to train our personnel to complete each job as quick and safe as possible.
Our complete line of services range from stump grinding to trimming, pruning, deadwooding, disease management, planting, and complete removal in an efficient manner. We keep costs to a minimum and make sure no harm comes to you or your neighbor's properties.
Speak with one of our arborists to go over your personal situation and request a free estimate.