Tree Services in Wayzata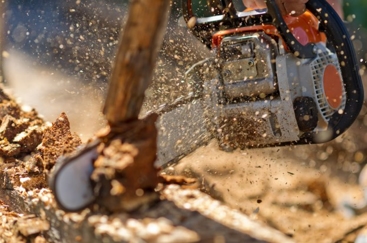 To maintain the appeal and beauty that trees add to your property, regular maintenance is recommended to increase their lifespan. Our wide range of tree service extends from trimming and pruning to cabling and bracing, as well as stump and complete tree removal around Wayzata, MN.
We pride ourselves on our customer service, ensuring an unmatched experience with our arborists. We offer free estimates and determine the best techniques to complete your service, answering every concern you have.
With Monster Tree Service, your property will be cared for with advanced equipment. Our arborists provide a thorough evaluation of the health of your trees to protect your foundation. When your trees have experienced damage or diseases, it can reduce the property value or affect the foundation of your home.
For expert tree removal, we utilize advanced equipment to aid our climbers in the process of safely and accurately removing your tree. Through the process, we add cables to support weakened trees while thinning branches to increase air movement.
As we arrive at your property for an assessment, we'll review all aspects to ensure you receive the proper treatment. We want your shrubs and trees to provide value to your property and not become a liability. To avoid damage from a diseased tree beginning to lean, our expert removal gets the job done with minimal impact to surroundings.
Complete Tree Care from Our Professionals
Your trees offer a number of benefits to the property. By providing shade, removing pollutants, and preventing the erosion of your soil, your home is being protected through the healthy growth of your trees. Monster Tree Service is the best choice for your maintenance and tree care needs in Wayzata, MN and the surrounding areas.
Our expert care helps develop stronger branches so your trees remain healthy and regular service costs are kept to a minimum.
Cabling & Bracing
Crown Cleaning & Reduction
Pruning & Trimming
Thinning
Emergency Service & Removal
Monster Tree Service makes all of your tree care needs affordable, and our exceptional customer service establishes trust and reliability. Every tree service in St. Louis Park and surrounding areas is completed with a certificate of insurance. For a free estimate and complete property evaluation, contact our experts today.