Tree Removal Service in St. Louis Park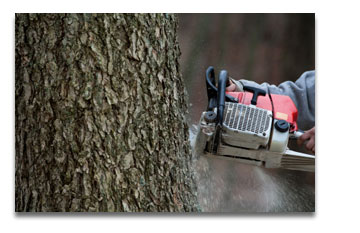 Monster Tree Service offers personalized attention and exceptional customer service to eliminate any risks that trees and shrubs present to the foundation of your property. We take pride in our tree service in St. Louis Park, MN, and ensure you will receive the best care from our professional and trained arborists.
Using advanced equipment for added safety, we have expert knowledge of all types of trees, able to determine the best techniques of care for each species. We treat customer service with the highest priority, making sure you receive the best care at the most affordable prices. During each service, you'll see the benefits that have helped us become a trusted and reliable company in Minnesota.
Certificate of Insurance for Every Project
Free Estimates & Quote Match
Quality & Advanced Safety Equipment
Prompt Services to Maintain the Health of your Property
Emergency Tree Removal & Maintenance Service
If you require tree removal around Minnetonka, MN, Monster Tree Service has the equipment that aids our climbers through the process of removing your tree safely. As your trees become damaged or diseased, the health of your entire foundation is threatened. Damage from storms or unforeseen events can leave branches or entire tree trunks cracked or leaning.
Leaving a diseased or dying tree on your property is an eyesore, and results in a serious safety issue. Our tree removal ensures the job is completed correctly with minimal impact to the surrounding structures and landscapes on your property.
Trust Monster Tree Serviceto help make your tree care affordable.
Complete & Total Tree Care from Expert Arborists
In addition to our removal service, we come equipped with the tools, resources, and equipment necessary to complete any job. Our equipment includes skid steers, grinders, log trucks, bucket trucks, cranes, and rigging equipment for any project we encounter.
Inquire about our services for crown cleaning, tree thinning, tree planting, pruning, trimming, cabling and bracing, and routine maintenance at a pace that meets your needs and budget.
For quick and reliable tree service in St. Louis Park that will maintain the health of your property, contact Monster Tree Service today. We have become the leading company in the area for all maintenance, trimming, and removal services. Our experience and expertise provide you with the best techniques and equipment that lead to lasting relationships.
We help your trees become an asset to your property and not a liability that leaves you and your neighbors at risk. Have our crew assess your trees with a free estimate, giving you the peace of mind that your home is well-preserved through the seasons.