Tree Service in Fayetteville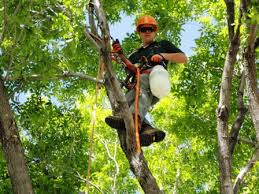 Monster Tree Service provides property owners with the best tree care and service in the Fayetteville, GA area. All of our crews are highly trained arborists that evaluate your entire landscape to determine the proper maintenance for a healthy property. We are a full-service tree removal and pruning company that utilizes the best practices and safe equipment to complete your project efficiently and promptly.
Our tree service near Sharpsburg, GA, is completed using state-of-the-art equipment and resources for a safe and stress-free project. The trees on your property add a sense of beauty as well as many additional benefits to the property. Protect your investment with regular service and pruning from Monster Tree Service. Our pruning safely removes dead branches and wood without affecting the health of the tree, and you'll see enhanced beauty without the dead, weak limbs.
If the tree has become damaged or diseased, you have an increased level of liability on your property. From trimming to routine maintenance to complete stump and tree removal in Fayetteville, GA, we provide effective solutions and outstanding service.
Total Care and Service for Your Landscape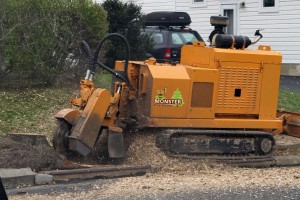 Our total stump and tree service in Palmetto, GA, is performed by industry experts. Whether you have an emergency that needs immediate attention, or you just need maintenance to protect the health of your trees, we're equipped to handle all jobs.
With our full fleet of equipment that includes log trucks, cranes, bucket trucks, grinders, and rigging gear, we are a leading company for all tree service near Senoia, GA. We offer you a free inspection and arrive at your property to evaluate any damage. Once our crew of certified arborists has thoroughly assessed your property, our list of services in Fayetteville, GA, is extensive.
Emergency Service
Pruning
Trimming/Thinning
Complete Tree Removal
Planting & Crown Cleaning/Reduction
To improve the look of your landscape, inquire about our tree stump removal in Peachtree City, GA. Our competitive rates will leave you completely satisfied, and our friendly crew will provide advice on how to best care for your landscape.