Tree Service in Tyrone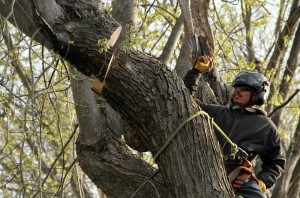 You need a company you can count on for tree service near your Tyrone, GA property. From commercial to residential landscapes, tree maintenance is of vital importance. Customer service is a top priority for our certified arborists, and we complete a thorough assessment during every visit to your property to expertly diagnose any problems associated with your trees and shrubs.
From routine maintenance and tree trimming around Tyrone, GA, to risky tree removal projects and stump removal or grinding to maintain an aesthetic appeal, we have the equipment to complete every project with the highest efficiency and safety measures.
Why Choose Monster Tree Service for your Tree Service Solutions?
Superior Customer Service
Advanced Equipment and Skillset from Certified Arborists
Trained Crews
Certificate of Insurance Issued for all Completed Projects
Knowledge of Best Treatment and Care for all Trees
With each tree service near Tyrone, GA, we take pride in our fast and reliable tree care. You'll experience a price match guarantee and a free estimate to determine the steps that need to be taken in order for your property to remain healthy. We strive to continuously offer expert pruning, trimming, and removal services for all types of trees in and around Tyrone, GA.
After evaluating your property, we'll assist you by offering tips for proper care options for your tree service in Palmetto, GA. To maintain the image and appeal of your landscape, we'll provide both short and long-term solutions for your convenience.
Regular Maintenance
Receiving the proper tree service and pruning leads to a longer lifespan for your trees. With a longer lifespan, you are protecting your investment and increasing the overall value of your property. We go above and beyond to perform the proper maintenance and keep your property safe.
For efficient tree and stump removal, you require a trained crew of professionals. No matter the tree service in Sharpsburg, GA that you need, we are well equipped to handle to biggest projects in a safe manner. We establish lasting relationships with our clients, so you are confident every time you schedule a tree service or tree pruning in Peachtree City, GA.
We are honored to work for you, and encourage you to call us for a free estimate. Our tree service in Senoia, GA, knowledge, and techniques used are second to none.