Tree Service in Palmetto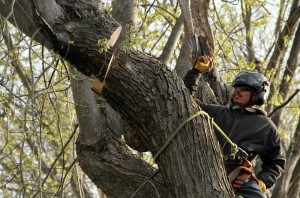 Our professional arborists and knowledgeable crews have built a reputation for their tree service in Palmetto, GA. The proper care for your trees will effectively protect your investment. At Monster Tree Service, we want your trees to remain an asset to your property, and provide routine trimming and pruning to enhance its lifespan.
We are a full-service firm that provides comprehensive tree service to exceed your expectations. Our crews always adhere to the best practices in the industry to complete your tree service in Senoia, GA, as quickly and efficiently as possible. We are available when you need us, and when you experience damage to your trees that threaten your property, we'll arrive within hours to take care of the situation.
You can count on our tree service in Sharpsburg, GA, for excellent service, backed by our commitment to leave your property safe and secure. Proper tree maintenance will help retain the appeal of your property, and prevent damage in the future.
Removal Services
It is our aim and agenda to minimize the loss of your trees, though when trunks become diseased or insect-infested, we will also provide complete tree removal and stump removal. Our arborists and climbers use state-of-the-art equipment to remove any type and size of tree on your Palmetto, GA property.
After we remove the trees on your property, we take care of the roots with customized stump removal through our grinding process. Depending on your needs, we can plant a new tree after complete removal in Palmetto, GA.
While removing your trees is always our last resort, we utilize crane assisted equipment to protect the surrounding trees and property. If the age or size of the tree in Palmetto, GA, becomes a threat to its stability, our cabling and bracing tree service will secure your property.
Why Choose Monster Tree Service?
We take pride in our job and consistently improve our methods to complete your tree service in a safe and quick manner. Our tree service in Tyrone, GA, protects your property and your investment.
Call us today and schedule a free estimate for your tree service near Peachtree City, GA. Our crew has decades of experience, and will provide their expert advice on the proper tree service for your residential or commercial property. We offer short and long-term care solutions, and we're qualified for all the tree trimming and hand pruning your trees need to increase their lifespan.