Tree Service in Senoia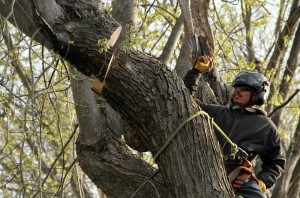 When the trees on your property are healthy, they provide an aesthetic appeal that enhances the look and feel of your landscape. As a living organism, without the proper maintenance and care, your trees in Senoia, GA can die and decay, leaving your property with low hanging trees that become a liability.
When you need a tree service to clean up the look of your yard, our certified and experienced arborists will use safe equipment and innovative methods to ensure your complete satisfaction. We specialize in regular care like trimming and pruning, plus emergency care that includes tree removal, as well as stump removal in Senoia, GA.
With our extensive scope of tree service near Palmetto, GA, you will always be treated with our full-service care package. Our arborists will visit your property to assess any damage or the health of your trees to determine the next steps. Whether needing to repair your landscape from storm damage or dead branches, or just a thinning tree service in Sharpsburg, GA is required, we work quickly to ensure your trees continue to grow and thrive.
We are dedicated to customer service and providing the best possible experience for every tree service near Tyrone, GA. No project is too big for our arborists to handle, and we'll offer you tips and care plan options to retain the health and beauty of your trees. With Monster Tree Service, our specialties include stump removal, pruning, tree removal, and deadwooding.
Our equipment and techniques provide the safest tree service for each client. We understand your concerns and how you want to maintain the image of your landscape, so whether you need to rid your property of dangerous limbs or branches, our cabling and crane-assisted preservation of your yard is safe for both our trained arborists and your property.
Why should you choose Monster Tree Service for your next tree service in Senoia, GA?
Free Estimates
Price Match Guarantee
Dedication to All Customers
Certified Arborists
Advanced Equipment
Safety Precaution & Superior Skills
Certificate of Insurance Upon Completion of Project
For both residential and commercial clients, we provide the best value and experience. If your property is located in Senoia, GA, or you require tree removal near Peachtree City, GA, contact us for a free estimate. We take our tree service very seriously and make it a priority to restore the beauty of your yard.