Tree Stump Removal, Trimming, & Pruning Service in Peachtree City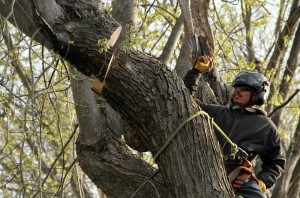 We are a full-service tree care company equipped with highly trained crews and experienced arborists. No matter the job you need to be completed, we work thoroughly and diligently to leave you with complete satisfaction. From routine maintenance and pruning to complete tree and stump removal in Peachtree, GA, we have you covered.
You need experienced arborists to care for your property and carry out the project in a safe and efficient manner. Our tree service in Tyrone, GA uses the most innovative techniques and advanced methods for all maintenance and service.
When do you need a tree service company to come to your property?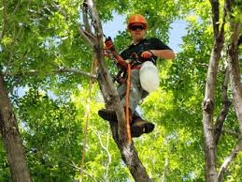 Your landscape's beauty is defined by the trees and shrubs that make your home appealing. When there is damage to a tree from a storm in Peachtree, GA, or you see the trees beginning to die or decay, it's time for Monster Tree Service to assess your property.
Our certified arborists offer an extensive range of tree service near Sharpsburg, GA, and we'll complete any sized job for your satisfaction. You can rest assured that our service will be available when you're experiencing any host of problems.
From a leaning to a fallen tree on your property in Peachtree, GA, or a trunk with cracked and dangling branches that provide liability, our arborists have quick respond times. We're fully insured and utilize the equipment necessary to take care of the stump or fallen branches to preserve the appeal of your landscape.
Proper Maintenance Schedule
We'll walk you through a maintenance schedule so you can make sure your trees remain healthy and don't pose a liability to your property. You'll increase the value of your property, and by removing the stump of a fallen tree, your landscape will stand out once again.