Tree Service in Flower Mound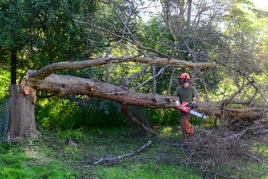 Your property is only as attractive and appealing as the health of your trees. With drooping and decaying branches or trunks, your property becomes a liability. The proper upkeep and routine maintenance from an expert tree service in Flower Mound, TX will extend the life of your trees.
With experienced and certified arborists, you'll be treated to the highest quality of customer service to exceed even your highest expectations. There are many areas on your property where tree service will be required. From tree trimming to deadwooding, thinning, stump and tree removal, as well as routine tree pruning, we have the equipment that is needed for your most comprehensive requirements in Flower Mound, TX.
Our arborists have extensive knowledge of the best practices for every kind of tree that is found in Flower Mound, TX and the surrounding area to perform the very best tree service in Coppell, TX. Our full range of services begins with a thorough assessment of your property to determine if there is any damage and offer safe solutions for your property to provide full service and tree removal if necessary.
Tree Removal
If regular tree pruning is not being completed, you will begin to experience dead and dangling branches, or trunks infested with insects. To maintain the health and appearance of your landscape, tree removal must be performed.
Our expertise looks at all solutions during our tree service near Irving, TX, and we view tree removal as our last resort. We want to minimize the loss of your trees, but we know those that are storm-damaged, diseased or injured must be removed.
Our tree removal in Carrollton, TX, comes with the best customer service, and we'll offer tips to maintain the appeal of your landscape. After our services, we provide short and long-term care solutions to ensure you're protecting your investment.
Tree Trimming
We employ trained and qualified climbers to operate on hard to access areas of your trees. With the equipment that results in a safe tree trimming process for your Flower Mound, TX property, we minimize the risk and ensure the surrounding area of your property is protected.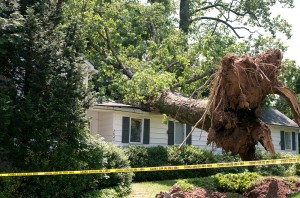 Through regular tree trimming and our knowledge of the plants and shrubs that are located on your property, our tree service will effectively control the growth of the plant. We implement bucket crane services and will cable and brace your trees to protect your yard. If we notice any damage, you can trust our arborists to complete the safest and most advanced tree removal in Lewisville, TX.
When you work with Monster Tree Service to care for your property, you'll receive a price match guarantee for the required scope of work, as well as a certificate of insurance for all completed tree service projects. Contact us for all your tree care needs, from routine maintenance to tree removal in Southlake, TX, and we'll provide a free estimate for our services.