Tree Services in Allentown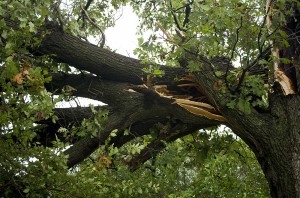 At Monster Tree Service, we perform year-round tree service and tree removal in Allentown, PA. As an established brand that is expanding and growing in the industry, we are the experts when it comes to quality tree maintenance. All of our work crews are certified arborists that are trained and experienced in the field of tree service. Residents who are in need of tree work can contact our company for a free estimate.
We have a wide selection of tree services that we provide at the most affordable rates. Along with residential properties, we also service commercial properties as well.
The Benefits of Hiring Monster Tree Service
Tree Removal
At Monster Tree Service, we set ourselves apart from our other tree service competitors in the Allentown, PA, area in a variety of ways. All of our crew members share a passion for trees and aim to provide outstanding customer service. We are versatile in all forms of tree service, including tree removal, pruning, cabling and more. Many of our customers depend on us for tree advice and trust us to make their property safe and beautiful. We conduct our tree service jobs in a timely manner with state-of-the-art equipment to produce top-notch results. In addition, we offer customers a certificate of insurance that informs of the responsibility we take for our employees to protect your property.
We are the dependable, reliable source for quality tree service.
Make the Outdoors Look Good
Most property owners want the exterior of their house to look presentable and attractive for neighbors and guests. Commercial properties rely on a tidy and neat landscape to please customers and suppliers. We at Monster Tree Service perform tree work in Allentown, PA, that can make any yard look appealing.
Away With Dangerous and Obstructive Trees With Our Tree Removal Services!
Homeowners in Allentown, PA, who wish to landscape their property or create space for a construction initiative need professionals to properly conduct tree removal. Our crews at Monster Tree Service use quality crane machinery and tree equipment to carefully cut down and take away obstructive trees without interrupting the rest of the property. Trees that pose a threat to others such as dead limbs and weak branches can be eliminated with our tree removal service.
Let us make your yard a safer environment with our tree removal service!