Tree Service in Boyertown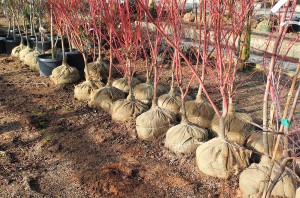 You love your trees and so do we! That's why we at Monster Tree Service stem our tree service work from our passion for forestry. We are the number one tree service company that provides an array of tree services in Boyertown, PA at affordable rates. We perform our tree service jobs with the best equipment and highly trained personnel.
Improve Your Yard and Home
So, you have plans for home improvement projects for your home, but you have some trees in the way. You would do it yourself but you don't know how to do it safely and you don't have the proper equipment. Make your construction project a reality with our top-notch tree removal service! We bring in the big cranes to bring trees down and carry them away. You can even use the open area for landscaping and replanting purposes. We do tree removal jobs for both commercial properties as well as residential properties in Boyertown, PA.
Get Your Trees Evaluated ASAP!
If you have numerous trees looming in your yard, don't neglect or ignore them. If you do, your home and property could be susceptible to damage caused by fallen dead branches or limbs that break off from bad weather conditions. Don't let this be you! Save time and money from costly damages that need repair by having your tree inspected by Monster Tree Service for cabling, pruning, trimming, dead wooding and thinning.
Make Your Stumps Disappear!
If your yard in Boyertown, PA, has a stump or few that needs to be removed so that you can landscape, you might be wondering how it could ever be pulled out. With Monster Tree Service, there is no need to worry! When you hire us to remove your stumps, we use a special grinding process that shaves the stump all the way underneath the ground. Once the stump is completely gone, the area can be replanted. Removing stumps is a huge step to improving your property's aesthetics!