Tree Service in Easton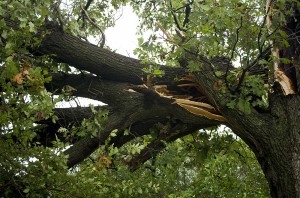 Monster Tree Service has the right tree services for individuals all over Easton PA, regardless of the size or type of property. Our skilled customer service experts can also link up potential and current customers with a tree service plan that is right for them.
We pledge to deliver our services in a timely manner with close attention paid to customer service. Easton, PA is rich with arboreal culture, and we understand how important it is to preserve the natural beauty of the local trees.
Extensively Professional Arborists Around Lehigh Valley
Monster Tree Service's professional arborists in Easton and all around Pennsylvania's Lehigh Valley undergo extensive education in climbing techniques while under scrutiny of the Occupational Safety and Health Organization (OSHA).
Each professional arborist becomes fully acquainted with many of the common and indigenous species occurring throughout Easton and the Lehigh Valley.
For Monster Tree Service's experts, it is a necessity to identify threats like animal and insect infestations, fungus and disease quickly and accurately.
Combine all of these things with the full insurance coverage we provide for our professional arborists and projects, and there's no mystery why the Lehigh Valley loves Monster Tree Service.
No Tree Service Project Too Small or Too Large in Easton
Easton, PA is full of vibrant landscapes. Natural foliage and flora around Easton is green and lush in the summer, colorful in the fall and spring, and beautifully encrusted in ice and snow during the winter.
We offer a wide selection of tree services throughout Easton, PA, and the surrounding areas. Our professional arborists can also visit your property on a routine or emergency basis. We have the latest knowledge pertaining to tree trimming, pruning, and deadwooding techniques.
No matter the tree, we'll service it. If it is growing in a potentially dangerous spot, we'll perform a hazardous tree analysis. This analysis discerns whether tree removal is necessary. During the analysis, we'll look for cracks, dead or rotting wood, infestations, and disease. However, we'll also observe the surrounding property and utilities.
Monster Tree Service's professional arborists service trees of all sizes and varieties, at every stage of their lifespan. We service the largest oaks and the thickest firs and spruces.