Tree Service in Lewisville
You need a dedicated team of experienced arborists to provide the proper care to your property. You want your trees to remain healthy and thriving, so that your landscape retains its appeal. Offering the very best in tree service around the Lewisville, TX area, we take pride in our reliability and safe techniques to protect your property.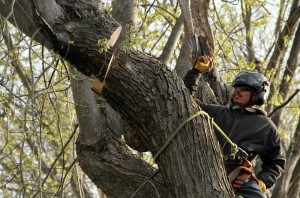 ​
Before we conduct a tree service, we'll visit your residential or commercial location and provide a thorough assessment of your trees. We'll analyze any damage that is present on the branches or trunks, and offer our expert opinion on whether tree trimming or tree pruning will return the appeal to your property, or whether tree removal in Irving, TX is a step that needs to be taken.
Monster Tree Service works with you to help you see the best results. Our trained crews and knowledge of the trees and shrubs that are located on your property in Lewisville, TX, will offer tips and solutions on the ways in which you can maintain the appeal of your landscape.
What are some of the benefits you'll see from Monster Tree Service?
Free Estimates
Trained and Experienced Crews
Advanced Equipment and Qualified Climbers for Tree Trimming Hard to Access Areas
Certificate of Insurance Issued after Completion of Each Project
Tree Removal
Our broad range of tree service near Southlake, TX, takes care of all your needs. We utilize our equipment and experience to maintain the health of your property, and although we view it as a last resort, there are times where tree removal in Lewisville, TX, is required.
When we see storm damage or hazardous conditions presented on your property, we provide advanced tree removal to your property. No matter the size or condition that your damaged trees are in, we use state of the art equipment for any tree removal near Grapevine, TX.
There are times where regular tree pruning and tree trimming near Flower Mound, TX, will maintain the appeal of your property, but certain instances and unforeseen circumstances require tree removal. When we notice insect infestation, diseases, or other damage during our tree service assessment, the next step is to conduct a tree removal.
​
We cover all aspects of tree care to allow the shrubs and trees on your property to thrive with an extended lifespan. Through expert tree service in Lewisville, TX, let your trees remain an asset and avoid decaying and hazardous situations that make your property a liability. Contact our professionals today for a free estimate and assessment.